Description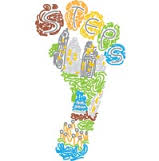 After collecting the rich and varied insights from hundreds of folks who live, work, and play in the St. Clair and Yonge area, our collaborating artist PHLEGM has crafted a site-specific design concept that we are all quite excited about.
While the primary #StClairMural will be installed at 1 St Clair West, we received so many inspiring responses to our community survey, that we will be collaborating with local artists and youth to produce some additional art installations in the surrounding area.
While this design of the largest of these installations will be publicly unveiled as this massive work is being produced over the summer 2016 months, we invite those of you who are interested in getting a sneak peek of it, as well as finding out more about the developing process to join us for a community info session, hosting in collaboration with the Office of Councillor Josh Matlow (Ward 22 - St. Paul's).
May 26th from 6:30 - 7:30
Deer Park Library
40 St Clair Ave E, Toronto, ON M4T 1M9
Upstairs meeting room
This project is a collaboration of the City of Toronto, Slate Asset Management, and The STEPS Initiative