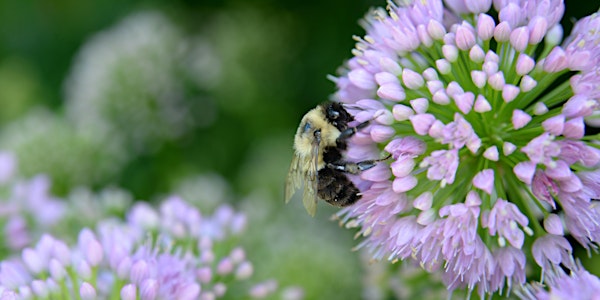 St. George Rainway Spring Bioblitz and Neighbourhood Clean-up
Calling All Citizen Scientists: Help us Collect Important Biodiversity Data Along St. George Rainway!
When and where
Location
Guelph Park Brunswick Street East 8th Avenue Vancouver, BC V5T 3L8 Canada
About this event
Green Rainwater Infrastructure uses nature (and engineering!) to help capture, convey and clean polluted urban rainwater runoff. These systems can also provide many environmental and social benefits to a community, like increased biodiversity.
The Rainway proposed for St. George Street between Broadway and E 5th Ave will use plants and soils in a series of rain gardens to help manage polluted rainwater. This newly added green corridor will provide important food sources and habitat for a variety of wildlife, including pollinators, birds, small mammals, and insects.
The City of Vancouver wants to quantify the changes in biodiversity along St. George Rainway by measuring species before and after the Rainway is built. In 2022, we will be hosting a citizen science campaign to get your help to measure the baseline biodiversity conditions along St. George Street. Using the application iNaturalist, we will collect data on the existing birds, plants, trees, insects, and mammals that currently use St. George Street.
Whether you are a biodiversity expert, or a beginner hoping to learn more, you can be a part of our citizen science team!
To help get us started, the City will host a series of BioBlitz events along St. George Street, one in each season. Citizen Scientists are also invited to collect data of biodiversity along St. George Streeton their own throughout the year, logging it in our St. George Rainway project on iNaturalist.
Our second Bioblitz is taking place Saturday April 23 from 9am – 11am and will focus on plants!
We will be partnering with City of Vancouver's Neighbourhood Clean-Up Party team to host a street clean-up at the same time. This will help to reduce pollution in stormwater runoff that impacts our waterways and the health of plants and animals in our communities.
Accessibility Details
An electronic device (such as a smart phone or tablet) with a camera, access to the iNaturalist app, and data enabled is recommended, but not required for the activity. Paper forms will be available for recording data if required. People of all ages are welcome to participate.
The event will take place outdoors. Please dress for the weather.
The activity will take place along a residential street. There are sidewalks and curb ramps, though they are often uneven. There are no places to sit on site. The activity can be modified to include more or less walking and to avoid steep hills as participants are able. The maximum walking distance would be approximately 4 blocks there and back.
There are no public washrooms on site.