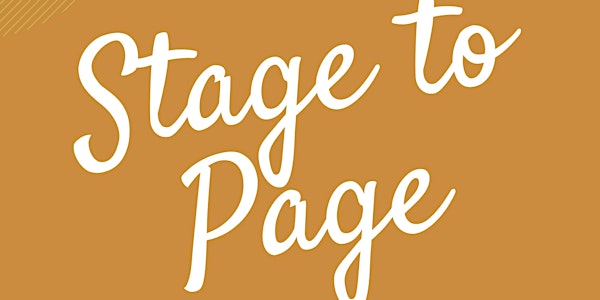 Stage to Page
CACV presents Stage to Page: An innovative poetry development project that combines spoken word, publishing, and performance in a workshop.
About this event
Stage to Page is a professional development opportunity for poets, especially spoken word artists, looking to expand into publishing. Selected poets will have the opportunity to perform their work, and also have their work performed by professional readers. The work will then be discussed/workshopped by a panel of industry professionals. This event is produced by the Community Arts Council of Vancouver. Submissions are still being accepted until Oct. 16, 2020. Please visit: www.cacv.ca
The feature panel for November 4, 2020 include: Lillian Allen, Kai Cheng Thom, Brandon Wint, Johnny MacRae, Shane Sable, and hosted by Johnny D Trinh.
The feature poets include: Anita Movazzafi, Taran Kootenhayoo, and Amanda Eagleson
Special Guests: Soramaru Takayama, and Lindi Nolte
The event is free, with the option to donate.
http://www.cacv.ca/get-involved/donate/