STEM Speaker Series - Lisa Porter, Executive Director of WE-SPARK
Hear from Lisa Porter, Executive Director of WE-SPARK Health Institute
About this event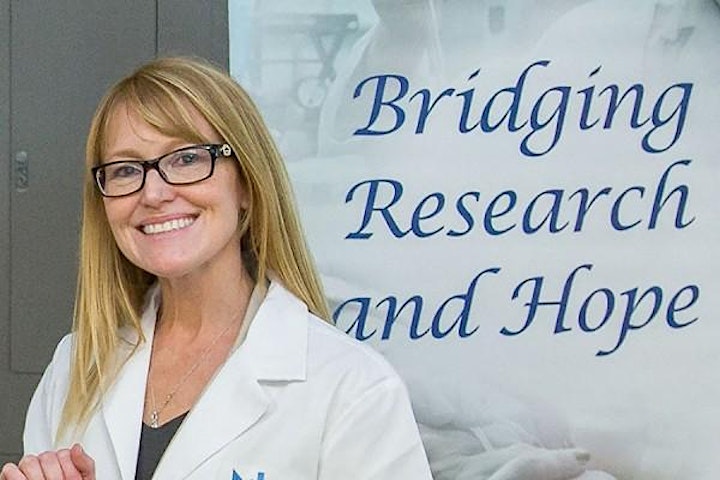 DR. LISA PORTER , Core Principal Researcher
Dr. Lisa Porter is the Executive Director of WE-SPARK Health Institute and a Professor in the Department of Biomedical Sciences at the University of Windsor. She completed her Ph.D. at McMaster University (Hamilton, ON) in the Department of Medical Sciences and was a Post-doctoral Fellow at the University of California San Diego (La Jolla, CA). Dr. Porter is the recipient of many Awards and Honours, including the Research Impact Award, Faculty of Science (2019), the David Kelly Award for Community Service, Brain Tumour Foundation of Canada (2018), and the College of New Scholars, Artists and Scientists of the Royal Society of Canada (2014). Dr. Porter was a founding member of the Windsor Cancer Research Group and continues to sit on the Executive Committee. She is a Canadian Institutes of Health Research (CIHR) University Delegate, a Member of the College of Reviewers and a Scientific Member of the Barbara Ann Karmanos Tumor and Microenvironment Program. Dr. Porter has authored/co-authored book chapters, manuscripts and numerous peer-reviewed publications and has been invited to present her research across Canada and in the U.S. and Europe. Her research focus is Cell Cycle Checkpoints in Stem Cell Biology, the Initiation/Progression of Disease and Responsiveness to Treatments, Mouse & Zebrafish Genetics, Patient Xenograft and Organoid Model.
Be sure to register with the email address linked to your Zoom account... you will receive a link to the virtual event.
(For example: If Zoom is linked to your St. Clair College email address and you register here with your gmail account, you won't be able to access the event properly).
Organizer of STEM Speaker Series - Lisa Porter, Executive Director of WE-SPARK
The Genesis Entrepreneurship Centre, located at St. Clair College Main Campus Room SC128 is the gateway to entrepreneurship and professional development at St. Clair College. It is a hub that connects students with alumni, faculty and the community. The Genesis Centre provides all guests with resources, programs, and support to provide them with tools to help each one succeed in whatever path they choose – whether you work for yourself, or for someone else!