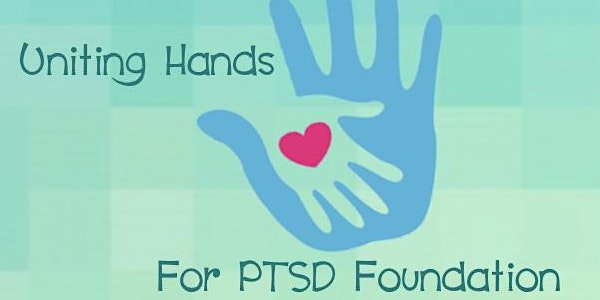 Strategies For Creating A Loving Self Toolkit - Moving the Conversation Forward with PTSD
When and where
Location
CFB Esquimalt Chief & Petty Officer's Mess 1575 Lyall Street Esquimalt, BC V9A 7N2 Canada
Description
*** LAST DAY to GET THE EARLY BIRD RATE, tomorrow ticket prices will be sold for $85.00. Hope to see you there, it will be a value added day.****
"Strategies For Building A Loving Self Toolkit: Moving the Conversation Forward with PTSD/PTSI". This Conference will give you the tools for creating the type of kit that you can apply in your everyday life. Our Guest Speakers are experts in their field and understand how these tools can benefit anyone who has suffered trauma and specifically PTSD/PTSI. We provide trauma informed practice, and look at bringing Post Traumatic Stress Injury to the forefront while offering a safe environment for everyone to learn.
Come prepared to engage in a creative atmosphere, that will help to improve your symptoms. Coffee, Tea, Lunch and Snacks will be provided. Everyone who attends will get a copy of "Steps To Loving You, Creating Positive Changes" by Trish Scoular, RPC. and a goodie bag to take home.

OUR KEYNOTE Speaker is Steve Serbic, a Retired Firefighter and Asst. Fire Chief on Vancouver Island. He will be speaking about Post Traumatic Stress Injury talking about his own personal story, and also how it impacts First Responders, Military and Civilians. He is an ICBC Safety Road Speaker in BC, a sought after National Speaker addressing Post Traumatic Stress Injury and has a heart for young people speaking in schools about suicide and other issues important to them. We look forward to having him and are thankful we do.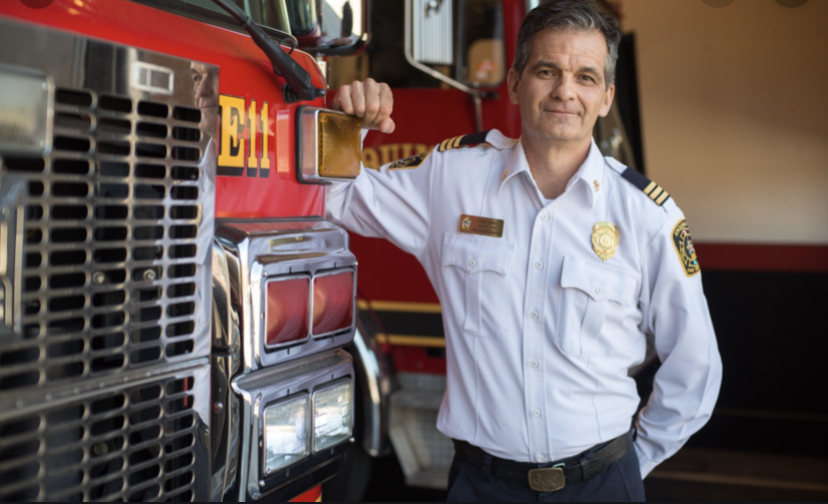 Our List of Speakers for our upcoming conference under Uniting Hands For PTSD Foundation and our 2nd Conference Love From The Inside Wellness Society has put on concerning PTSD/PTSI. This conference is called "Strategies for Building Your Loving Self Toolkit: Moving The Conversation Forward With PTSD/PTSI. This conference has been built on feedback from our roundtable discussions from our first conference "Hope For PTSD". It will be held at the Chief and Petty Officers Mess in Esquimalt on February 13 from 830 - 4 pm.
Other great speakers include:
1. Nicolle Nattrass an Actor, Director, Playwright, Dramaturg, Keynote Speaker and Addictions Counsellor. She will be presenting "Creative Journalling for Self-Care". Journalling is an integrative tool that has been proven successful in recovery.
Her website is www.nicollenattrass.com
2. Donna Leemburg is a Biodynamic Craniosacral Therapist with Body Intelligence in Alberta, with advanced training that includes mothers, babies and childbirth from Myrna Martin. Her studies are ongoing in this field and is seeing huge shifts in people struggling with PTSD. She is fully insured and is registered with the National Health Practitioners in Canada. She has a Level 2 Spring Forest Qi Gong and is working on getting her SFQ Class Leading Certificate. She will be presenting "Tiny Tips to Regulate the Vagus Nerve".
Her website is: www.craniotherapyclinic.com
3. Tammy Phye is a Professional Lifestyle Coach, a Speaker, Mentor, Registered Aromatherapist, Certified Pranic Healer and a Arhatic Yoga Practitioner. She is one of our Board Director's as well, who we are grateful to have. She will be speaking on "Exploring Meditation and Finding Your Own Way as a Key Tool for Self Care".
Her website is: www.tammyphye.com
4. Monika Marguerite Lux is a Counselor, Coach, Workshop Facilitator, Presenter and Speaker. She is the Creator of the Balanching Method and Author of the book "The Art or Tapping". She will be speaking on "How Trauma Affects Your Daily Life". Her book, "The Art or Tapping combines Emotional Freedom Technique and Expressive Art Therapy".
Her website is www.balanching.org
5. Rob Maisey a Speaker, Strategist and A Mindset/Wellness Coach. His topic will be "How to be a Kickass 90 Y10". Rob states "Our brains are constantly creating stories to match our beliefs; if you have developed negative or powerless beliefs the skewed story will continue until we make the choice to begin the work to change ourselves. He knows how to motivate people in the right direction towards recovery. In some ways he is a mindset coach, in other ways a wellness coach, but in almost all cases it becomes the same. He has a skill in helping people understand wellness and the small steps each of us can take to move in the right direction. He helps people understand the need for long-term, sustainable, behavioural change in their lifestyles. He helps to identify what health goals look like and identify key focus areas for delaying or avoiding long term chronic health issues.
His website is www.sharezen.com
6. Wrap-Up by Trish Scoular who is the Founder and President of Love From The Inside Wellness Society and Uniting Hands For PTSD Foundation. She is a Registered Professional Counsellor with the Canadian Professional Counsellor's Association. She is a Coach, a Professional Speaker with Chantelle Adams, a Reiki Master Teacher, Artist, Published Author of "Steps to Loving You, Creating Positive Changes", co-author of "Shine Volume 3: Choosing Success Over Adversity", "What is Chronic Pain, three parts" and "Whispering Thoughts: Poems about Love, Life and Living". I am coming out with a new book in February/March called "12 Steps in Challenging Adversity by Overcoming through Self-Care ".

If you have any questions, please call Trish at (250)900-7707 or email lovefrominsidewellnesssociety@gmail.com We look forward to connecting with you again, and hope that you will consider inviting a friend. Canadian Professional Counsellor's Association Member will accrue 6 CEUs for Professional Development with attendance. A certificate of attendance will be given to all attendees.