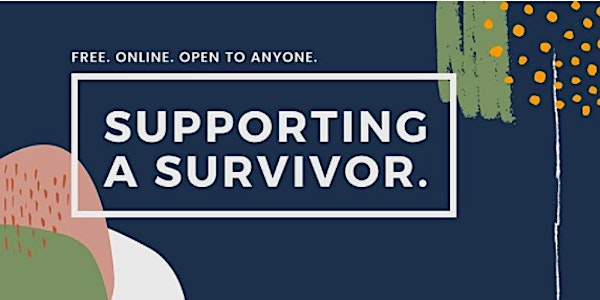 Supporting a Survivor
Join the Anti Violence Project for a conversation about how to support the survivors in your life.
About this event
Receiving a disclosure can feel intimidating if you don't know how best to respond, which is why the Anti-Violence Project has designed this workshop to address how we can all support the survivors in our lives.
Throughout the workshop we will cover the very important differences between support, disclosure and reporting and provide some foundations for supporting survivors of sexualized violence. We will discuss different approaches and tools that can be used when supporting someone, including: active listening, believing survivors, busting myths, showing empathy and making referrals. While the focus of this online workshop is supporting survivors of sexualized violence, many of the topics and skills we cover will be applicable to support in other contexts.
These free online workshops are two hours long and have a no late-comer policy. Open to UVic students, staff, and faculty as well as community members!
If you have signed up, please try your best to attend, as we have limited seats available. If you are no longer able to attend, please either cancel your order through eventbrite or email education@antiviolenceporject.org to let us know.
---
Accessibility Notes: Online workshops will have automatic live captioning. If you have other accessibility questions or needs, please email education@antiviolenceproject.org or call us. With appropriate time we can arrange interpreters or make funds available for other accessibility needs including childcare.