As part of our year end celebration, Tactico is hosting a virtual chess tournament free to enter.
About this event
Choose from two tournaments:
The Tactico Open Arena:
Skill level: Appropriate for beginners or casual players
Arena Style (no breaks between rounds)
5 minutes and 2 seconds interval
Prizes: 1st- $100, 2nd- $50, 3rd- $25, 4th- $15, 5th- $10
The Tactico Invitational:
Skill level: Intermediate and Advanced
Swiss pairings
7 rounds of 5 minutes and 2 seconds interval
Prizes: 1st- $700, 2nd- $400, 3rd- $250, 4th- $150, 5th- $100
We are excited to announce The Tactico Invitational section has confirmed the participation of Maili-Jade Ouellet, a real Beth Harmon and several of Canada's best players.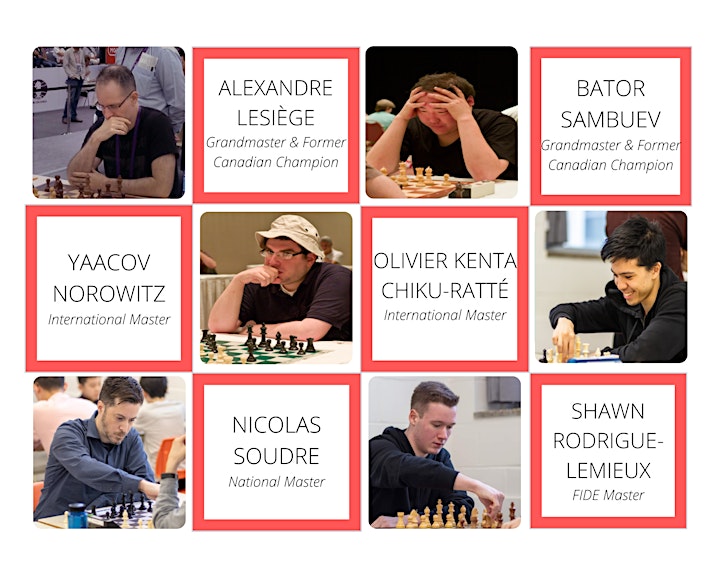 *************
Tactico's very own Rick Ness and Ellis Steinberg are also offering lessons before the big day. Contact tacticochess@gmail.com to be assigned your coach.
How to join:
Create your free lichess.org account if you don't already have one
Join the Tactico Team page here: Tactico Chess Club; AND
Sign up to one of the two tournaments on the page, Invitational or Open
Please feel free to invite your family and friends!
If you have any questions about the event, please reach out to tacticochess@gmail.com or call 514-980-6113.
LET'S PLAY CHESS.
Organizer of Tactico Year End Chess Tournament
Since 2008, Tactico has invested in private, venture and growth companies. The firm is committed to enhancing profitability, performance and market impact for its ventures, clients and partners. Tactico offers access to venture capital opportunities through targeted special purpose vehicles. Accredited investors can invest alongside our original partners directly through our platform. To learn more, visit tactico.com