Description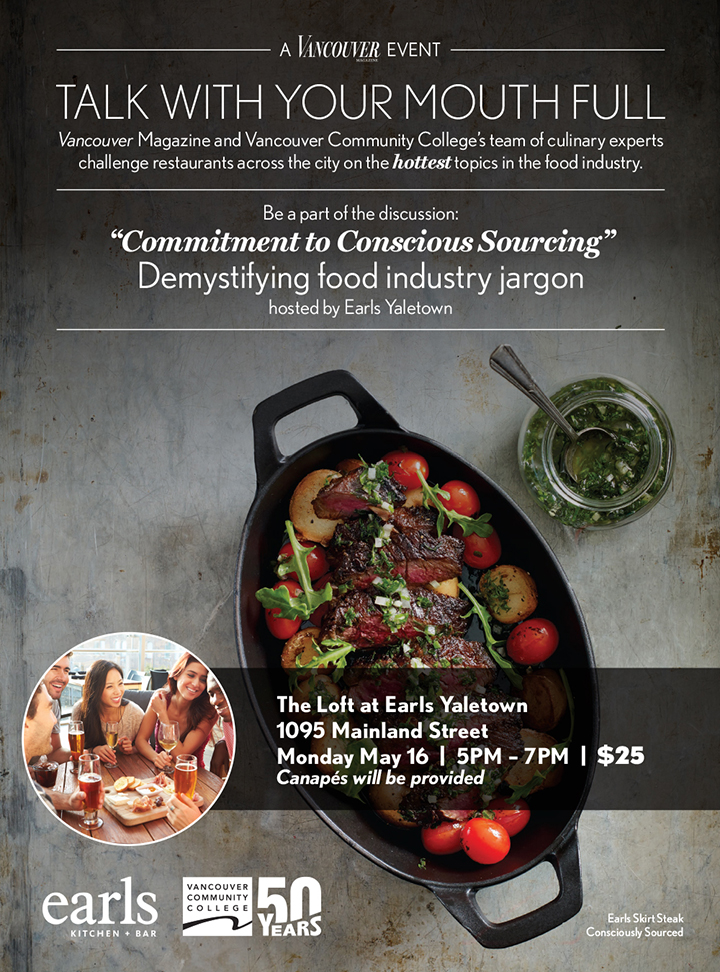 Calling all foodies! Vancouver magazine, together with Vancouver Community College, is hosting a three-part speaker series you won't want to miss. Learn about the hottest food industry topics, meet some of our city's top chefs and indulge at this year's Talk With Your Mouth Full events.
PART 1 COMMITMENT TO CONSCIOUS SOURCING: DEMYSTIFYING FOOD INDUSTRY JARGON
Join Chef Ryan Stone of the Earls Chef Collective, as well as Dave (the "meat guy") Bursey, Earls' Protein Purchasing Specialist, for an interactive conversation surrounding Earls' commitment to conscious sourcing. Certified humane? Raised without antibiotics? Antibiotic free? Discover what it all means by joining us as we dymystify today's food industry jargon.
Canapés will be provided.
All sales are final.