Description
TBG's Urban Tree Workshop: How to Grow Your Own Forest from Local Seed
Toronto Botanical Garden is thrilled to offer this workshop the day after its annual Urban Ravine Symposium. Register for both events and save!
Henry Hughes, who is delivering the symposium keynote address, initiated Birmingham Botanical Garden's Centennial Trees more than ten years ago and continues to coordinate this program despite his recent retirement. In this interactive workshop, Henry will tell the story of his highly-successful program and provide detailed advice on the establishment and maintenance of a native tree seed bank, seed propagation, seedling care, planting with volunteers, and long-term stewardship. This workshop will include a guided tour of native trees in Wilket Creek Ravine, which is adjacent to TBG.
Price includes lunch and coffee breaks.
This workshop has been pre-approved for 4 continuing education credits under SER's CERP Program.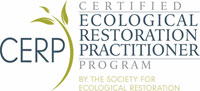 Background information on Centennial Trees:
Centennial Trees are planted in landscapes that once supported native forest trees but now lack natural regeneration: neighbourhoods, tornado-damaged communities, city parks and urban waterways. Seeds are collected from remnant trees of the original forest, including species growing in swamps, on moist slopes and on dry mountain tops. Seedlings are grown for one or two years before being field planted on appropriate sites.
Adapted to local soils, sites and climate, locally sourced Centennial Trees have the potential to live over a hundred years. They are synchronized with local climate and with the growth and development and movements of animals, such as migratory birds. Aesthetically, they are as iconic to Birmingham, Alabama's cultural landscape as the historic architecture. The ten-year program appears to be unique among U.S. botanical gardens.
Please share this event information with friends and colleagues, as well as on social media, using #LoveTheRavines.
Organizer of TBG's Urban Tree Workshop
Toronto Botanical Garden (TBG) connects people to plants and inspires us to live in harmony with nature. TBG offers themed gardens designed to educate and inspire, as well as a diversity of learning opportunities for all ages. Classes, lectures, symposia, tours, children's camps and an extensive horticultural library are offered throughout the year.