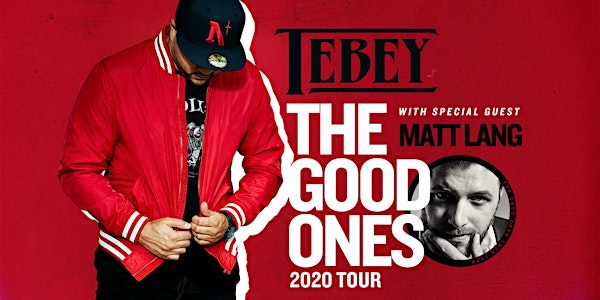 TEBEY -The Good Ones Tour
Cabin Media Entertainment Group
Location
Ale House
393 Princess St.
Kingson, ON K7L 1B9
Canada
TEBEY Tickets on sale now!
About this event
TEBEY is a 31 year-old multi-genre songwriter and artist. He is currently signed to BMG Chrysalis Music Publishing in Los Angeles and RAE/Warner Music Canada. Although he grew up in the Toronto area, he now calls Nashville home.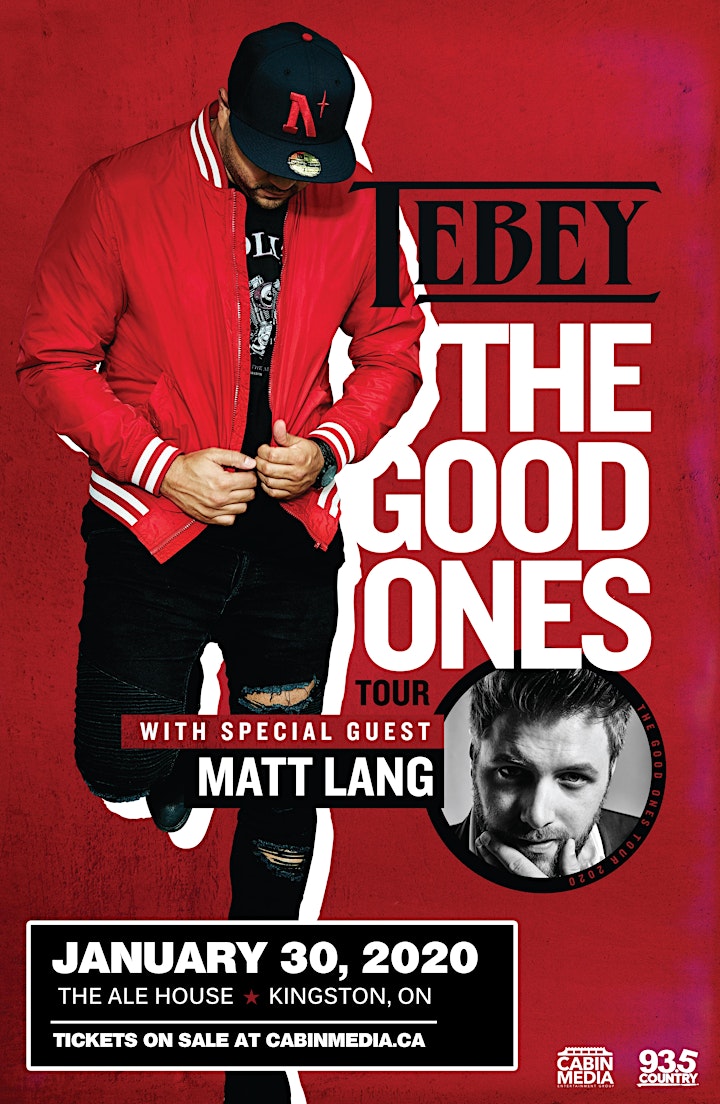 Tebey signed his first record deal with RCA Records Nashville at just 18 years old and paired up with the most powerful music team a teenager could dream of, including Bruce Allen (mgmt.), William Morris Agency and both Bob Rock (Bon Jovi, Motley Crue), and Byron Gallimore (Tim McGraw, Faith Hill, Sugarland) as producers. The relationship with RCA lasted 4 years and produced a top 40 US single and gave Tebey his first-ever Top 5 single in Canada with "We Shook Hands" (Man To Man). However, not long after, Tebey parted ways with the label, but happily went onto spend the next half decade behind the scenes as a songwriter working with some of the best in the business.
As a songwriter Tebey is responsible for numerous hit singles and has had his songs recorded by everyone from pop artists One Direction, Fifth Harmony, FLO RIDA, The Veronicas, Shawn Desman and Cher, to country artists like Justin Moore, Big & Rich and Emerson Drive.
Produced by Cabin Media Entertainment Group bringing world-class artists to perform live in venues across Ontario!