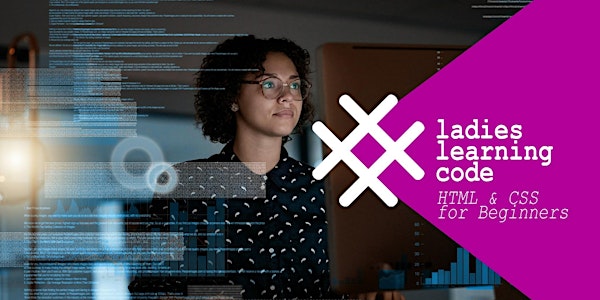 TECH WEEK: HTML & CSS for Beginners (Chatham-Kent)
When and where
Location
SOAR Innovation 202 King Street West Chatham-Kent, Ontario N7M 1E5 Canada
Description
If you are looking to get your feet wet when it comes to programming, then this is the workshop for you. HTML and CSS are the backbone of all websites, and knowledge of them is a necessity if you are interested in things like web development, creating marketing emails, or even blogging! The web without HTML and CSS would be would be a world without colourful, pretty websites, not to mention the web applications we all use daily. It's easy to learn, and was designed so that everyone - even non-programmers - can do it. No fancy programs are needed, just Notepad and a web browser!

The Ladies Learning Code Introduction to HTML & CSS workshop is designed to be a hands-on experience. During the session, you'll build something like this and learn the following:

Basic techniques and concepts that are translatable to other programming languages

The building blocks of how HTML and CSS work together to create richer online experiences

How to create a rich website with images, video, and a CSS-defined layout

How to create a beautiful multi-page website

What resources are available if you'd like to continue learning at home (and we think you will)
Prerequisites:
None! This workshop is designed for absolute beginners!


Who Is This Workshop For?

Our Ladies Learning Code program offers female-identified and male-identified, trans, and non-binary adults hands-on, project-based learning experiences that are designed to give beginners the skills and confidence they need to become digital creators. Ladies Learning Code programs tackle the tech gender gap one positive, empowering learning experience at a time.Our workshops, courses and meetups are open to adults of all ages and genders but are designed to be a space where women explicitly are welcome to learn.
Requirements: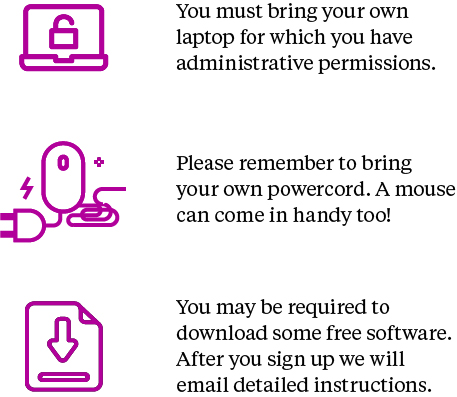 Note: If you do not have a laptop to use during the duration of the workshop, we have a very limited quantity that we can loan out. The option to borrow a laptop will be included in your order form when registering. If only a "no" option is available, there are no more laptops available.
This event is powered by the Code Mobile,offering engaging, beginner-friendly, hands-on experiences that equip youth, teens, teachers, and adults with a range of coding and computational skills, delivered in a social and collaborative way.
Their team partners with local and national organizations to ensure that our programs are delivered to learners for whom these experiences are inaccessible, and communities that are traditionally underrepresented in the tech sector.