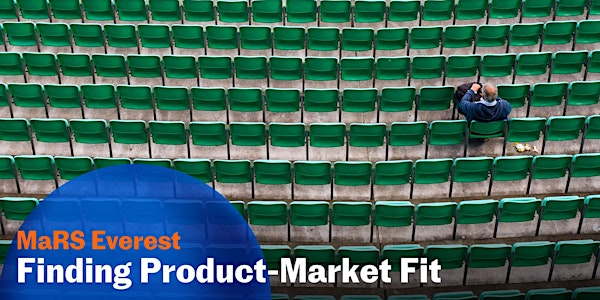 TechAlliance: Finding Product-Market Fit - July 13 and 14, 2021 (Jul-2021)
This small group advisory session is designed to help early-stage ventures manage their product for validation and Product/Market Fit.
Refund Policy
Contact the organizer to request a refund.
Eventbrite's fee is nonrefundable.
About this event
TechAlliance: Finding Product-Market Fit
This small group advisory program is made up of two, 2-hour sessions, designed to help early-stage ventures manage their product for validation and Product/Market Fit.
Participants will define product strategy beyond the MVP and learn how to bridge the gap between the problem space and the solution space. The tools and frameworks used in the workshop will help startups understand how to prioritize their development work and achieve a high degree of Product/Market Fit as quickly as possible.
Workshop Schedule*
July 13, 2021, 9:00-11:00am
July 14, 2021, 9:00-11:00am
*Please note that this is a 2-part session, and each session is 2 hours long. Attendance is required for both sessions.
Learning Outcomes
How to use a Lean Startup methodology to accelerate product development.
How to prioritize product requirements and manage your product over time.
How to work toward Product-Market Fit, measure progress and identify when you have a high degree of Fit.
How to create and use roadmaps that are reliable.
Requirements:
Strong internet connection
Web Camera with video conferencing capabilities
Who should attend?
Entrepreneurs with established assumptions and hypotheses that are ready to test scenarios while working through problems within their startups.
Startups with a prototype/ beta or minimum viable product (MVP) in development or launched.
Only available to Regional Innovation Centre (RIC) clients. Please contact your RIC contact for more information.
Available to TechAlliance clients. Not a client? Sign up today. To connect with TechAlliance Venture Growth & Corporate Innovation advisors in becoming a client for no-cost services to qualified startup companies and entrepreneurs!
Please note that to benefit from the peer-to-peer nature of these sessions, all attendees are expected to engage and remain for the full session.
Deposit:
In order to take advantage of Everest, we require participants to give a deposit of $50. This deposit is fully refundable ONLY upon completion of the post-session survey following each session within 5 days of the last session. Given the intimate nature of Everest, and because the success of each session relies on the attendance of ventures, we use the deposit to ensure that ventures will attend when they sign up.
If you are no longer able to attend the session, we require 2 business days' notice. Please email workshops@marsdd.com. We regret that failure to do so may result in the loss of your deposit.