About this event
We're adapting and getting ready to share some really exciting news! Stay tuned.
The TEDxKanata 2021 theme is adapt.
It reflects our ability as a community to adapt, particularly in perilous or uncertain times. We demonstrate our ability to adapt through the creation and sharing of ideas which propel us into action. Some actions fail, others triumph. Our strength lies in our ability to continue to adapt to improve ourselves and the context we live in.
Ideas and the sharing of ideas matter more than ever right now. We are struggling together to make it through these unprecedented times during this global pandemic. Yet even as we are in lockdown, isolated and anxious, we are guided by our ideas that help us cope and navigate through uncertainty. This ability as individuals to adapt through our ideas is powerful.
TEDxKanata is a platform for ideas worth spreading where idea seekers and open minds are inspired to act for positive change.
Our speakers come in different shapes and sizes with diverse backgrounds and varied perspectives and with or without public speaking experience. Our speaker community has a willingness to share an idea that has been shaped in their individual context and from the red dot, has the potential to become globally relevant.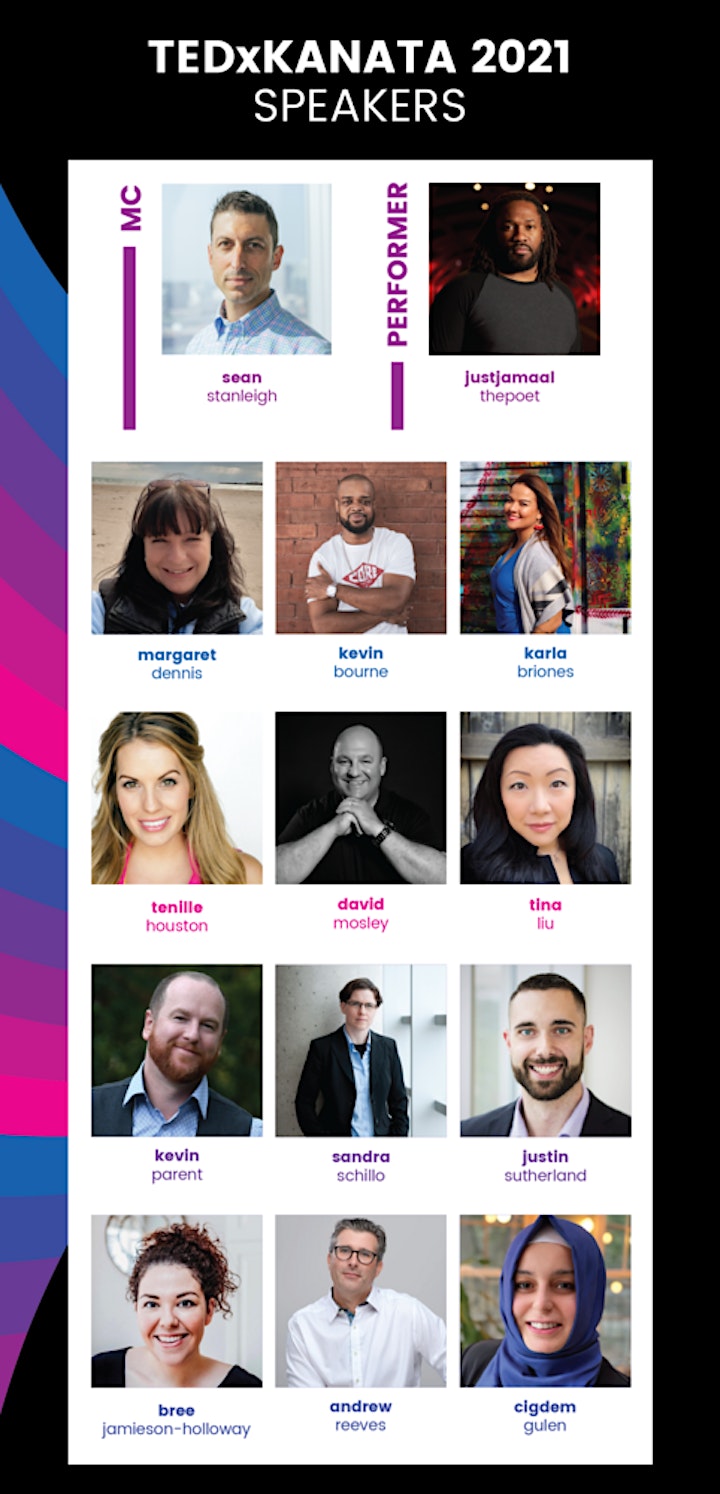 Organizer of TEDxKanata 2021: adapt
The Kanata area is home to fascinating people with extraordinary ideas. With so much talent in our own backyard, we wanted to share the deep expertise and insight of a select few that are leading the charge. It is our hope that by getting some of the most engaging speakers of today in a room with the most talented innovators of tomorrow, that TEDxKanata will create a collaborative and inspired community that will pave the way for Canada's future.