Author Genevieve Graham discusses her novel, The Forgotten Home Child. She will be interviewed by Jennifer Robson, author of The Gown.
About this event
This is the second event in our series of author conversations which are focused on some aspect of immigration to Canada. Genevieve Graham's novel, The Forgotten Home Child, examines the lives of orphaned or impoverished children who were shipped from Britain to Canada from 1869 to 1948 to work on farms and as domestics, supposedly to give them a better life. This relatively unknown chapter in Canadian history comes to life as Ms Graham uses her extensive research to develop her characters and her plot. She will be interviewed by best-selling historical fiction writer, Jennifer Robson. You will enjoy their discussions of the book, the research, the writing of historical fiction, and also learn about their newest novels.
This pre-recorded event will be available to watch from May 22 until May 30, inclusive. A link to the YouTube video will be sent to all registrants a few days before the start date. Note: To receive the link to the event, you must register using the green button at the top of the page.
Genevieve Graham is a best-selling author of historical fiction. Her mission is to bring Canadian history to life through her fiction, and her most recent 6 books focus on different Canadian historical events and the people who lived through them. She was brought up in Toronto, trained as a musician and now lives in Nova Scotia. Jennifer Robson is another best-selling historical fiction author who has written six novels set during and after the two world wars. She has a Ph.D in British economic and social history from Oxford, is a former editor, and now lives in Toronto.
This event is a fundraiser for the Stephen Lewis Foundation's Grandmothers Campaign. Grandmother groups in Canada raise funds for, and recognition of, the grandmothers in sub-Saharan Africa, who are raising the orphans left behind by the AIDS pandemic, and now coping as well with the COVID 19 pandemic. There is no cost to register or to attend this event; however we do hope you will consider making a donation. (Link below) Your contributions will ensure that vital programs through grassroots organizations will be sustainable for the African grandmothers and the children in their care. Donations of $20 or more will receive a tax receipt directly from the Stephen Lewis Foundation.
To Donate: https://slf.akaraisin.com/ui/grandmotherspledges2021/t/ForgottenHomeChild
Thank you for joining us for this event, and for your generosity.
The Old Orchard Blossoms and the BramGrans grandmother groups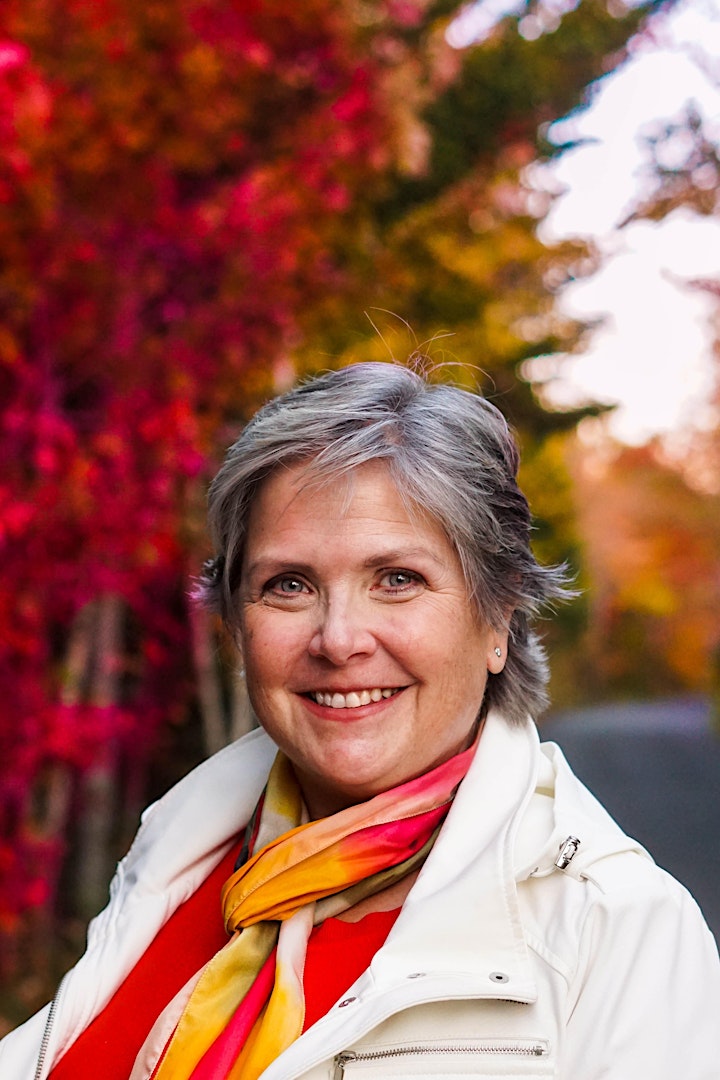 Genevieve Graham. Photo credit to Bryghton Towns
Jennifer Robson. Photo credit to Natalie Brown.