The Impact of Data and Analytics on Today & Tomorrow with Tarek Riman
Description
The Impact of Data and Analytics on Today & Tomorrow
This workshop will give you an overview of how data and analytics are impacting our daily lives, our job search, our productivity and our marketing strategies. We will go over trends, stats, and predictions shaping the future of marketing and business.
*Presented in English
---
About Tarek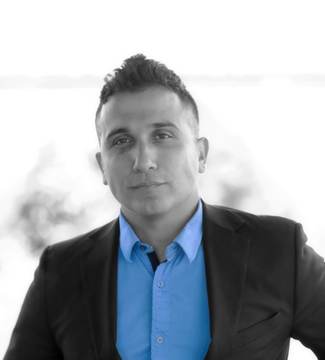 Tarek Riman is the Founder of Cap.TaiM, a full-service digital marketing agency. He is also a business and motivational speaker, regular contributor to Thrive Global, The Huffington Post and Social Media Today. He is a professor of marketing at Concordia University and founder of the blog Montrealtips.com, from which all proceeds go to the UNHCR, Montreal Children's Hospital and various scholarships. He is the international best selling author of The Camino Within and The Secret to Capitalizing on Analytics.
---
What is Sous les projecteurs?
We know that staying up to date on today's big ideas and tomorrow's big trends is a job in and of itself.
As the world's first working, learning and growing store – we are excited to introducing Sous les projecteurs: a new community gathering and learning space. Sous les projecteurs will engage communities with knowledgeable experts to both inspire, inform, motivate and educate.
Sous les projecteurs is a space accessible to persons that use mobility devices. We encourage people from all backgrounds to participate in our public programming