Are Canadians ready for the open banking movement?
About this event
This Dec. 12, you're invited to the latest installment of our quarterly Partner Innovation Breakfast series — a special debate on the merits of consumer-directed banking.
A pillar of the open banking movement, consumer-directed banking allows customers to direct their bank to share information with entities of the customer's choosing, such as fintech startups, insurance companies, other banks, and so on.
But are Canadians ready for this new financial model?
Our panel of experts will debate the pros and cons of consumer-directed banking and its relationship with privacy and cybersecurity, financial literacy, technology and infrastructure, regulations, and economics.
WHO SHOULD ATTEND
Financial services executives/senior leaders in digital and data strategy, consumer solutions, innovation, strategy and finance
Financial regulators and policy advisors
Data specialists; technology providers; digital experts
MaRS-supported entrepreneurs
Partners and investment managers at CVCs and VCs
Consumer advocates
SPEAKERS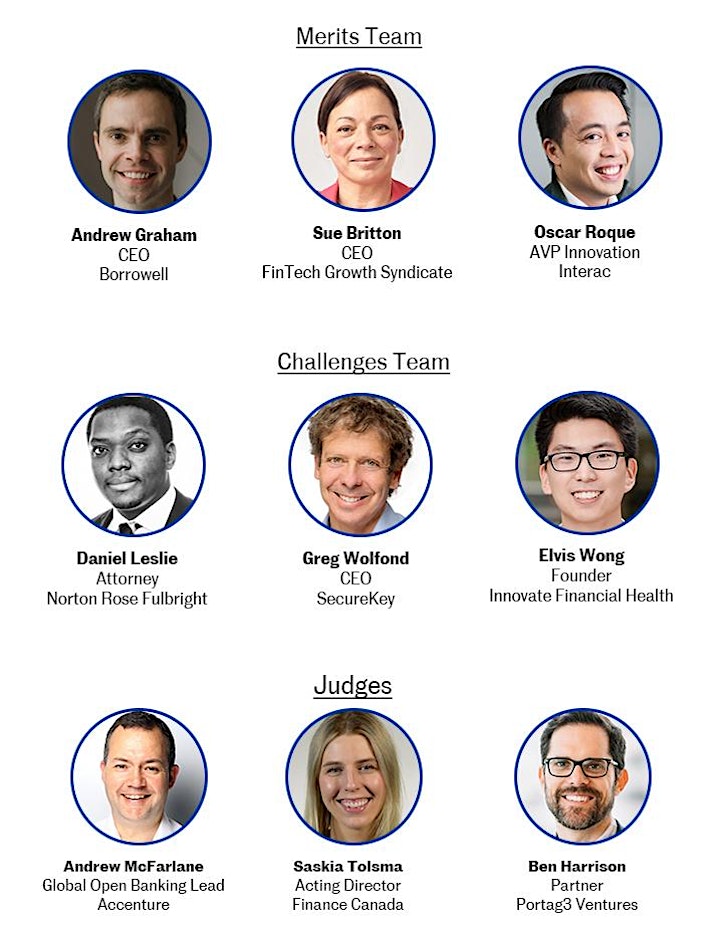 AGENDA
8:15–8:30 a.m.: Registration and breakfast
8:30–9:30 a.m.: Debate
9:30–10:00 a.m.: Networking
DETAILS
Dec. 12, 2019
8:30–10 a.m.
Collaboration Room 3 (CR-3)
MaRS
101 College St.
Toronto
Please arrive for registration at 8:15 a.m. The event will begin at 8:30 a.m. Refreshments will be served.