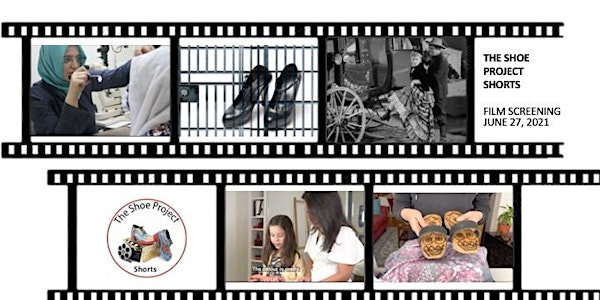 The Shoe Project Shorts: Film Screening and Panel Discussion
The Shoe Project Shorts: Immigration Stories Told on Film
About this event
Come and join us on Canada's Multiculturalism Day (June 27) and watch our shoe stories told as short films.
Five alumnae from The Shoe Project will present short films they created based on their own shoe stories. The films are made in their own voice and cinematic style and in collaboration with Gerda Cammaer, Associate Professor in Film at Ryerson University, and independent filmmaker Serene Husni.
Program
Welcome speech by Katherine Govier, founder of The Shoe Project
Introduction by Gerda Cammaer
Screening of the films
Qib Qab by Maya Kabbani
Shoes with Hope by Dr. Umut Duygu Uzunel
Hit Your Heels by Elif Derin
Mama's Valentino Shoes by Elizabeth Meneses Del Castillo
Black and White by Simten Osken
Panel discussion with the filmmakers moderated by Reem Morsi, Egyptian/Canadian filmmaker and The Shoe Project alumna
Q&A with the audience
The Shoe Project Shorts was made possible thanks to the RBC Immigrant, Diversity and Inclusion Project Grant and the in-kind support of Trinity Square Video.
-------------------------------------------------------------------------------------------
Please pay what you are able to while registering.
Suggested price: CAD $12 per person.