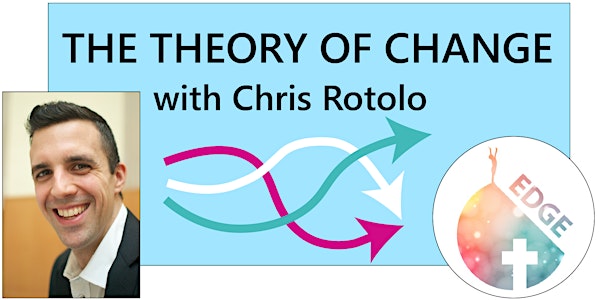 Theory of Change - How to Start, Change, or Grow Your Program/Ministry F21
Are you planning to change, grow or add a ministry? A Theory of Change is your ministry's story of how you believe change will unfold.
Refund Policy
Contact the organizer to request a refund.
Eventbrite's fee is nonrefundable.
About this event
Are you planning to change, grow or add a ministry?
What impact are you having? How do you know? What difference is your ministry or program making? Learn what your mission is and understand the roles in achieving it.
The cornerstone of effective evaluation is a thorough understanding of the program you are trying to evaluate. This workshop will help you break your program or ministry down into its component parts, differentiating between things like "what you do" and "what you achieve." Upon completion of the workshop you'll have a completed Theory of Change and logic model.
A Theory of Change will provide a roadmap that outlines the steps by which you will achieve your mission. A Theory of Change can aid in aligning your stakeholders to your larger mission and help them understand their role in achieving it.
We'll illustrate your Theory of Change with a logic model to show your stakeholders the intended relationship between investments and results.
Class Structure
All work will be online and asynchronous, with regular live group Zoom sessions. Participants should plan for 3-6 hours of work for each of the five modules, depending on experience. Your work will include reading, learning activities, and online discussion, all done at your own pace. Those that want to explore the topic further, should contact the facilitator upon completion of the workshop.
This workshop is a $450 value offered for only $50 thanks to the sponsorship of EDGE.
Class Schedule
Schedule: Module 1 – Mission (from approximately November 8th to 11th, 2021)
November 8th, 2021: Live Session(s) – Program Overview, Problem Statement. Times: 11.15 AM OR 5:30 PM, recorded
November 9th, 2021: Post Your Problem, Comment on the Problem of Others, Revise Your Problem
November 10th, 2021: Live Session(s) - Mission Statement. Times: 11.15 AM OR 5:30 PM, recorded
November 11th, 2021: Post Your Mission, Comment on the Mission of Others, Revise Your Mission
Schedule: Module 2 – Impact (from approximately November 12th to 13th, 2021)
November 12th, 2021: Live Session(s) - Outcomes. Times: 1 PM OR 5:30 PM, recorded
November 13th, 2021: Post Your Outcomes, Comment on the Outcomes of Others, Revise Your Outcomes
Schedule: Module 3 – Delivery (from approximately November 14th to 15th, 2021)
November 14th, 2021: Live Session(s) - Activities & Outputs. Times: 1 PM OR 5:30 PM, recorded
November 15th, 2021: Post Your Activities & Outputs, Comment on the Activities & Outputs of Others, Revise Your Activities & Outputs
Schedule: Module 4 – Requirements (from approximately November 16th to 18th, 2021)
November 16th, 2021: Live Session(s) - Assumptions & Inputs. Times: 12 PM OR 5:30 PM, recorded
November 17th, 2021: Post Your Assumptions, Comment on the Assumptions of Others, Revise Your Assumptions
November 18th, 2021: Post Your Inputs, Comment on the Inputs of Others, Revise Your Inputs
Schedule: Module 5 - Logic Model (from approximately November 19th to 21st, 2021)
November 19th, 2021: Live Session(s) – Logic Models. Times: 1 PM OR 5:30 PM, recorded
November 20th, 2021: Post Complete Theory of Change & Logic Model, Comment on the Logic Model of Others, Revise Your Logic Model
November 21st, 2021: Live Session(s) – Final Review. Times: 1 PM OR 5:30 PM, recorded