THiNK Cafe Series: Co-Creating Solutions for Our Opioid Epidemic - Part 1
Description
THiNK Cafe - February Event:
Citizens Group - Co-Creating Solutions for Our Opioid Epidemic Part 1
"We live in one of the most progressive cities in North America when it comes to opioid harm reduction; Since its opening in 2003 through the end of last year, clients have injected drugs at InSite (a safe injection site in Vancouver's Downtown Eastside neighbourhood) 3.6 million times. There have been 6,440 overdoses—and zero deaths.
And yet The BC Coroners Service says more than 1,100 British Columbians died due to a suspected illicit drug overdose in the first nine months of 2017. That brings the total for the year up to 1,103, far surpassing the 981 in all of 2016."
What can we do? #HowMightWe affect change?
Our intention:
Gathering people interested in a facilitated collaborative design approach centered on human needs of the people we're designing for to co-create impactful, and meaningful solutions that can aide people in this epidemic.
Part 1 is a THiNK Cafe event, where we bring the public together, citizens and professionals alike, to share knowledge & stories, to learn and understand & gain different perspective, creating engagement with open dialgue so that we can take the kernals of insights and inspiration to next step, to PART 2 - the 2 day/48 hour Design Jam. The Design Jam aims to challenge what we know and don't know, engage with citizens to seek clarity and opportunity for innovation, then inspire and empower us to co-create much more meaningful and impactful solutions with prototypes to help address the challenges from all perspectives. We can change this world.
SCHEDULE OF EVENTS:
5:30 - 6:00pm Doors open - Check-in - Meet'n Greet
6:00 - 6:20pm Round Table Introductions
6:20 - 7:00pm Intro to Service Design Process + Barriers/How Might We activity
5 min break
7:05 - 7:45pm Facilitated Perspective Widening
7:45 - 8:45pm Facilitated Round Table discussions & Wrap up.
8:45 - 9:00pm Brief overview on the upcoming Part 2, the two-day Service Design Jam
** Should any one who would like to attend this event, but affordability is an issue, please contact the organiser by email. We have a few complimentary spots reserved for folks in need, whom can commit to attending this event as volunteers who can lend a hand with setting up/putting away chairs for the event.**


Event Sponsors:
We'd like to say a big Thank You to D over at Creative Coworkers for sponsoring the event space for the evening.

Creative Coworkers a non-profit collective of (mostly) creative professionals with the desire to share space and amenities, and build a community together. The Studio at Creative Coworkers is the place we make that happen. Our priority and focus is in developing our community, and contributing to each others success.

We'd like to thank Glen Young over at Buy-Low Foods Kingsgate Mall for sponsoring some refreshments & snacks for this special event. Your support is greatly appreciated.


Collaborators:
BICKSON2: donors of supplies and materials needed for this event, as well as asking the "How Might We" question back in 2017, and inviting MethodSquared to collaborate and imagine what could be possible. Together we're growing that first kernel of an idea into a community event.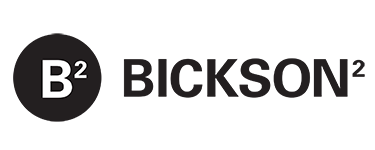 Brave Co-Op: We thank Gordon for sponsoring & facilitating the participation of 4 DTES community support organizations & it's members (VANDU/OPS/PHS-Spikes on Bikes/RainCity), and for taking the leap with us and for sharing knowledge, resources, network, and his passion for helping people in need.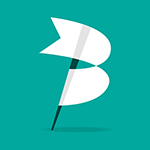 MethodSquared facilitator of the organizing/hosting/delivery of the 2 part Design Thinking/Service Design Events and Workshops, with aim to bring communities together and facilitate co-creation of wild ideas which can bloom new services and tools to aid in affecting this epidemic in an impactful and meaningful way.


----------
Innov8Collective's THiNK Cafe is a community generated series of round-table talks and discussions held in the lower mainland to increase ENGAGEment of likeminds from all walks of life on various topics which matter to the community. We facililate to INSPIRE through learning which leads to EMPOWERing one another to DO more than just TALK. Ideas are often plenty, but what how we do with them is what makes the difference. We structure the series experience around #DesignThinking & #ServiceDesign methodologies and by facilitating hands-on experiences for people, creating more impact.