420-Friendly Standup Comedy Show Hosted By: Jon Malanos
About this event
420-Friendly Standup Comedy Show Hosted By: Jon Malanos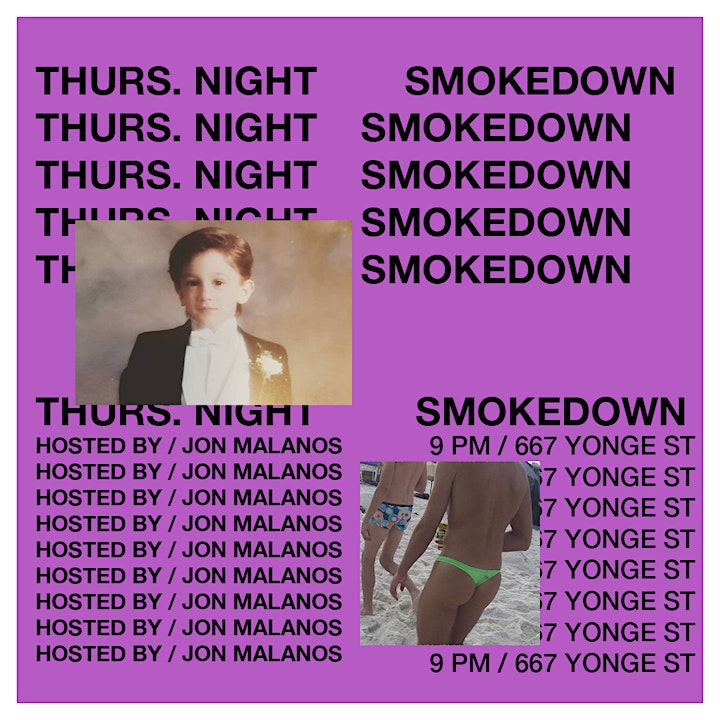 Organizer of Thursday Night Smokedown: 420-Friendly Comedy Show
We are a 19+ 4/20 friendly Lounge.
We are located just south of Yonge and Bloor, above Noah's (east side of the street).
We operate as a Scientific Research Facility as per the Smoke Free Ontario Act, meeting the requirements of the only existing exemption to indoor smoking / vaping laws in public spaces / workplaces. All visitors are participants in our important Scientific Research.
We offer a variety of services such as vaporizer demonstrations, bong rentals, as well as bong /glass/ vaporizer cleaning.
We are a combustion free venue with a large variety of vape alternatives for herb and concentrate. No use of lighters, torches, butane, or open flame. 
We have at least 5 active Charcoal Air Filtration Units (generally running at around 1700cfm of air-scrubbing power each) at all times to maintain indoor air quality and comfort during your participation.