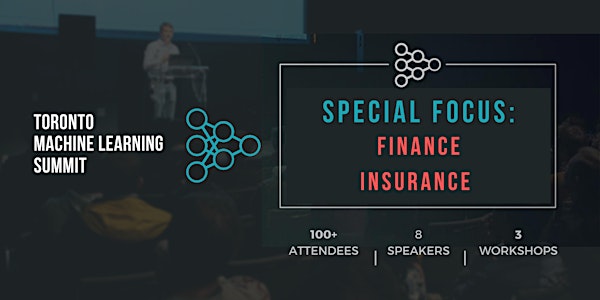 TMLS Machine Learning in Finance & Insurance Virtual Summit
Refund policy
Refunds up to 7 days before event
Tickets still available here: https://bit.ly/TMLSFinanceInsurance
About this event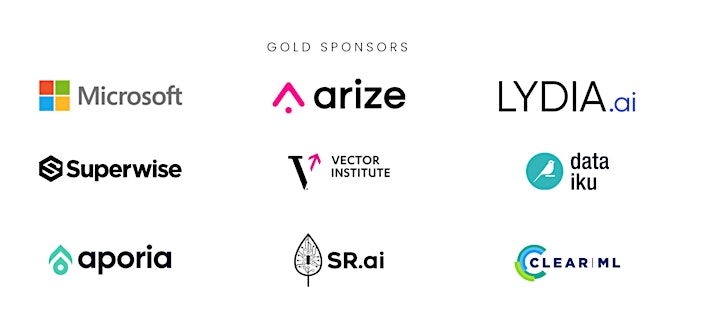 NOTE: Workshops are hosted on the 10th and talks on the 11th.
Join us for the Finance Machine Learning Community's annual gathering chaired by Alex Tomberg, CTO, Lydia.ai & Alik Sokolov, Co-Founder and CEO, SR ai
Speakers will explore applications of Machine Learning from both the business and technical areas of expertise.
Speakers and workshops here; (recently edited)
John Taylor Jewell, Associate Applied Machine Learning Specialist, Vector Institute, Yan Zhang Lead Data Scientist, BMO Financial Group
Deep Learning for Time Series Forecasting with Applications in Finance (WORKSHOP)
Paul Daigle, SR.ai - Lead Data Scientist
Integrating NLP in Finance
Max Ang, Insurance Technology Analyst and Consultant
ML Trends, Opportunities, and Challenges in Insurance (WORKSHOP)
Gabriel Barcelos, Arize AI, Head of Global Solutions Architecture
Best Practices in ML Observability for Fraud
Srikanth Iyer, MBA, ICWA, Guardian Capital LP, Head of I3 Investments
Eye of the Tiger: The Transformative Impact of AI on Investment Management
Andrea Ruotolo, Rockwell Automation - Global Head, Customer Sustainability/ESG
The as-yet Untapped Multi-trillion Dollar Opportunity: How AI/ML Can Help Secure the Future of the Human Race
Hanieh Arjmand, ML Researcher at Lydia.ai
What We Have Learned from Predicting Health Status Using Wearables?
Spark Tseung, Lydia.ai & Applied Data Scientist
How to Create Systematically Sampled Datasets that Solve Business Problems
John McCambridge and David Behar, John McCambridge, Global Solutions Director, Financial Services & Insurance at Dataiku and David Behar, Senior Data Scientist at Dataiku
GLM for Insurance Claims in an Agile Analytics Platform
Liran Hason, CEO at Aporia-
Responsible AI in Finance
Victor Sonck, ClearML Evangelist
The Importance of Experiment Tracking and Data Traceability
Prof. Luis Seco, Professor, University of Toronto
Math, Technology and Social Science
Oren Razon, Co-founder and CEO at Superwise
The Uncommon Monitoring Challenges Unique to Fintech
John Jewell, Vector Institute, Associate Applied Machine Learning Specialist
Deep Learning for Time Series Forecasting with Applications in Finance (WORKSHOP)
Michael Maunder & Margaret Pak , Michael: Munich Re - Director of Product Management; Margaret: Partner at Walker Sorensen
Privacy Law 101 for ML in Insurance