Description
Rain Garden Crawl, 2018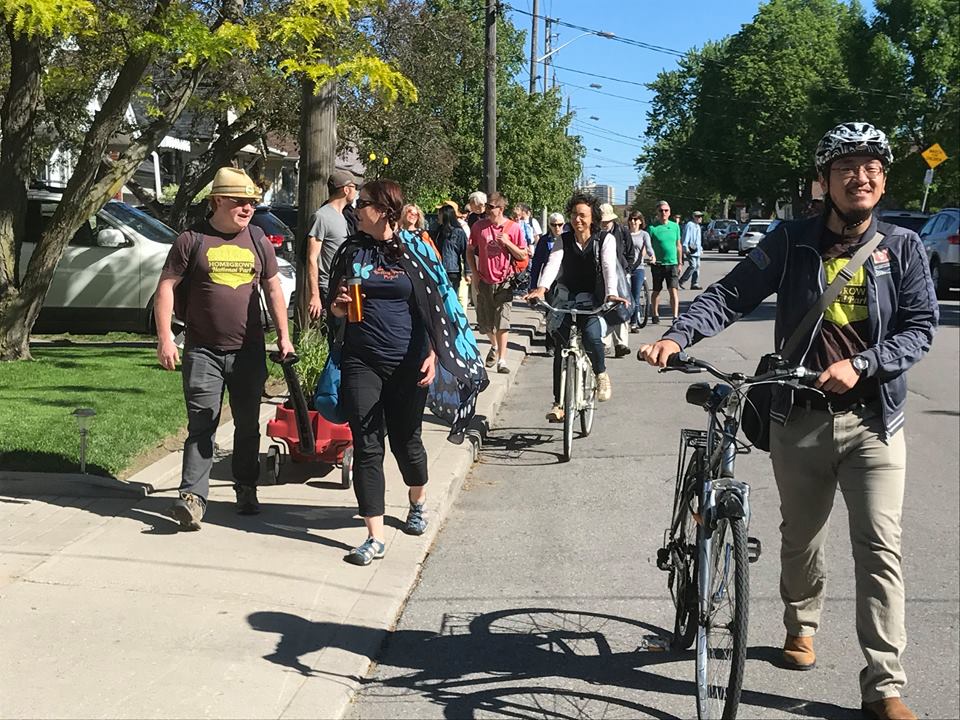 Fans of nature's assets will get a look up close at Toronto's east-end stewardship. 5 organizations each have a destination along this dynamic rain garden tour with 20-minute mini-workshops on sustainable-living best practices: soil remediation, energy retrofitting, tree planting, permaculture food, and green roof benefits.
The Saturday, May 19/ 18, 9AM to 11AM "Crawl" moves at an easy-going pace with time for questions, swigs from water bottles, and pauses to soak up the green. Be sure to make it to this FREE event in conjunction with Green Roofs for Healthy Cities, Green Infrastructure Week.
NOTE: Crawl departs from the NW corner park area of Michael Garron Hospital (825 Coxwell Ave at Mortimer Ave) at 9AM sharp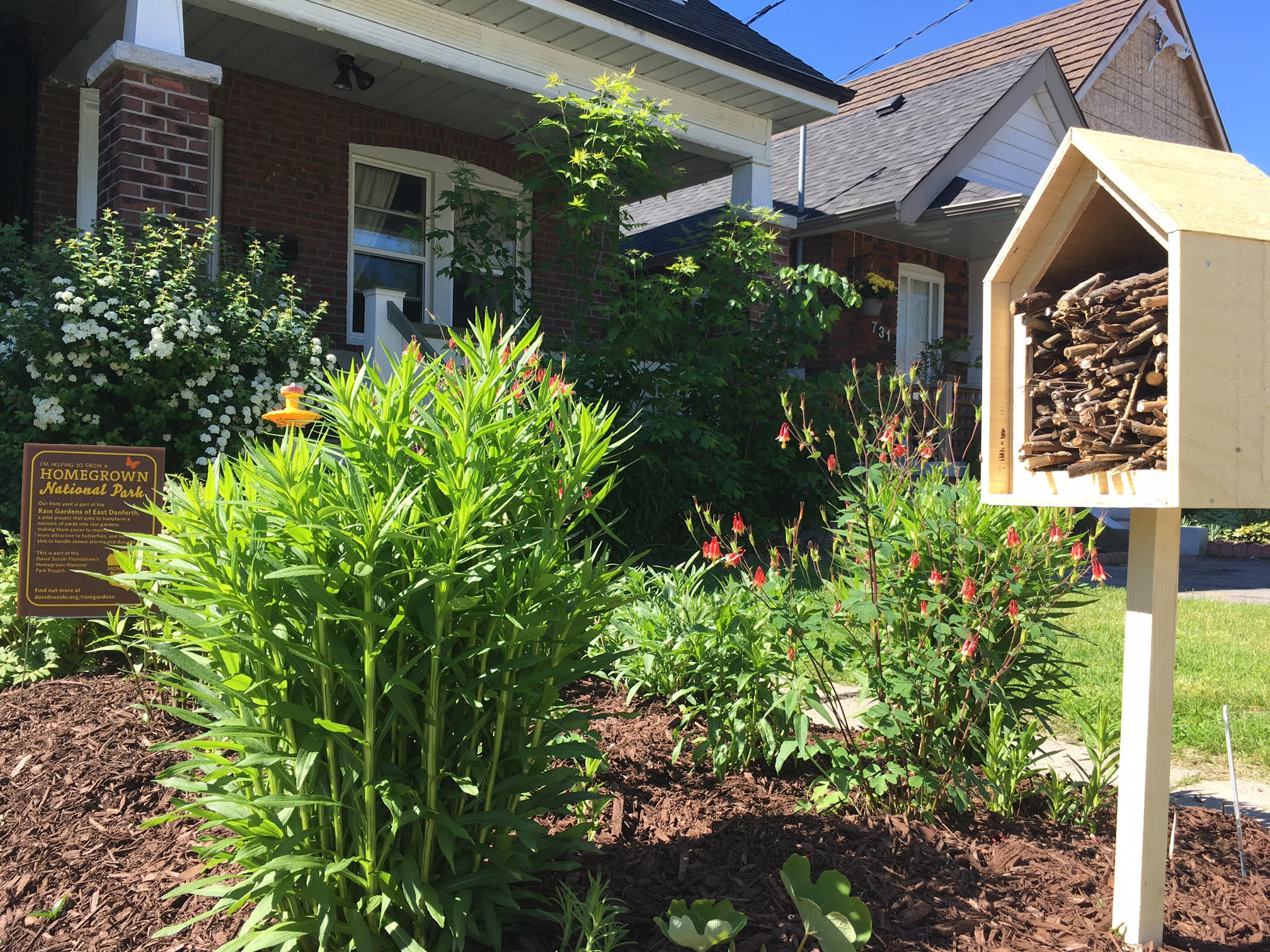 Workshop sponsors:
Garden@Kimbourne
Garden@Kimbourne is a volunteer-driven project that uses permaculture principles to grow food and community in Toronto's east end. Our harvest is shared between those who grow it and local food banks. Regular workshops and community gatherings make this small corner greener, friendlier, and filled with good things.
https://www.facebook.com/GardenKimbourne/
Native Plants of Claremont
A nursery devoted to the increased awareness and restoration of Ontario's native plants and their habitats, family and friends share the love of Ontario's natural areas and native flora with native plant gardeners across the Greater Toronto Area.
Riverdale Hub
This east-end social enterprise houses the Social Gardener Cafe, Riverdale Gallery, work spaces, event venues and a green roof topped with solar panels and garden beds. Established in 1982 as the Riverdale Immigrant Women's Centre, this non-profit organization is a Little India dynamo.

S.TO
Deploying both passive and active design strategies so that sustainable buildings perform at optimum levels, Leslieville's S.TO is at the forefront of modern architecture in which open-concept ensures healthy spaces to work and live. Employing a team with local and international experience to achieve construction solutions that are simple, sensitive and sustainable means maximizing natural light and ventilation, highly-insulated and airtight enclosures, and solar-ready roofs.
TreeMobile
TreeMobile is a volunteer organization that is funded by sales of fruit trees and plants online at great prices. On Planting Day in early spring, TreeMobiles, full of plants and cheerful helpers, fan out over Toronto, Guelph, Richmond Hill, and Cambridge. Profits from sales enable TreeMobile to help urban orchards and community gardens grow their own local food.
http://www.transitiontreemobile.org/