Description
For a decade now, the property market in this city has been unstoppable. Prices soared, house supply tanked, and condo towers sprouted up across every corner of the GTA. But lately, change is in the air. In fact, this spring may be most pivotal season in Toronto real estate in recent memory. In April, home sales were down a staggering 32% over last year, with the average price down 12.4%. Is this a temporary boon for buyers? Or a blip on the radar?
Toronto Life wants to answer these questions. In fact, we're inviting you to a summit of expert speakers who will decode the market forces at play and the trends about to shape the city we live in.
"Toronto Tomorrow" features the city's brightest minds in property development, real estate, urban advocacy and architecture. A limited number of tickets are available for the May 30 event featuring insights and spirited debate from developer Sam Mizrahi, realtor David Fleming, Airbnb public policy director for Canada Alexandra Dagg, architect Guela Solow-Ruda, and Richard Sommer, dean of the Daniels Faculty of Architecture, Landscape and Design at the University of Toronto.
You'll find out what the current climate means for homeowners looking to trade up, hear about the most innovative ideas that are reshaping this city, and what the changing landscape means for the future of Torontonians.
The Great Hall
1087 Queen St W, Toronto, ON M6J 1H3
Wednesday, May 30th, 2018
Doors Open at 6:00 p.m.
Discussion Begins at 6:30 p.m. to 7:30 p.m.
Question and Answer at 7:30 p.m. to 8:00 p.m.
Cocktail Reception follows at 8:00 p.m.

$40 per ticket
No refunds for tickets purchased.
PREMIER SPONSOR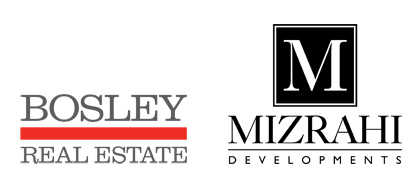 VENUE PARTNER