Toronto Yoga Show March 29 - 31 Metro Toronto Convention Centre
Description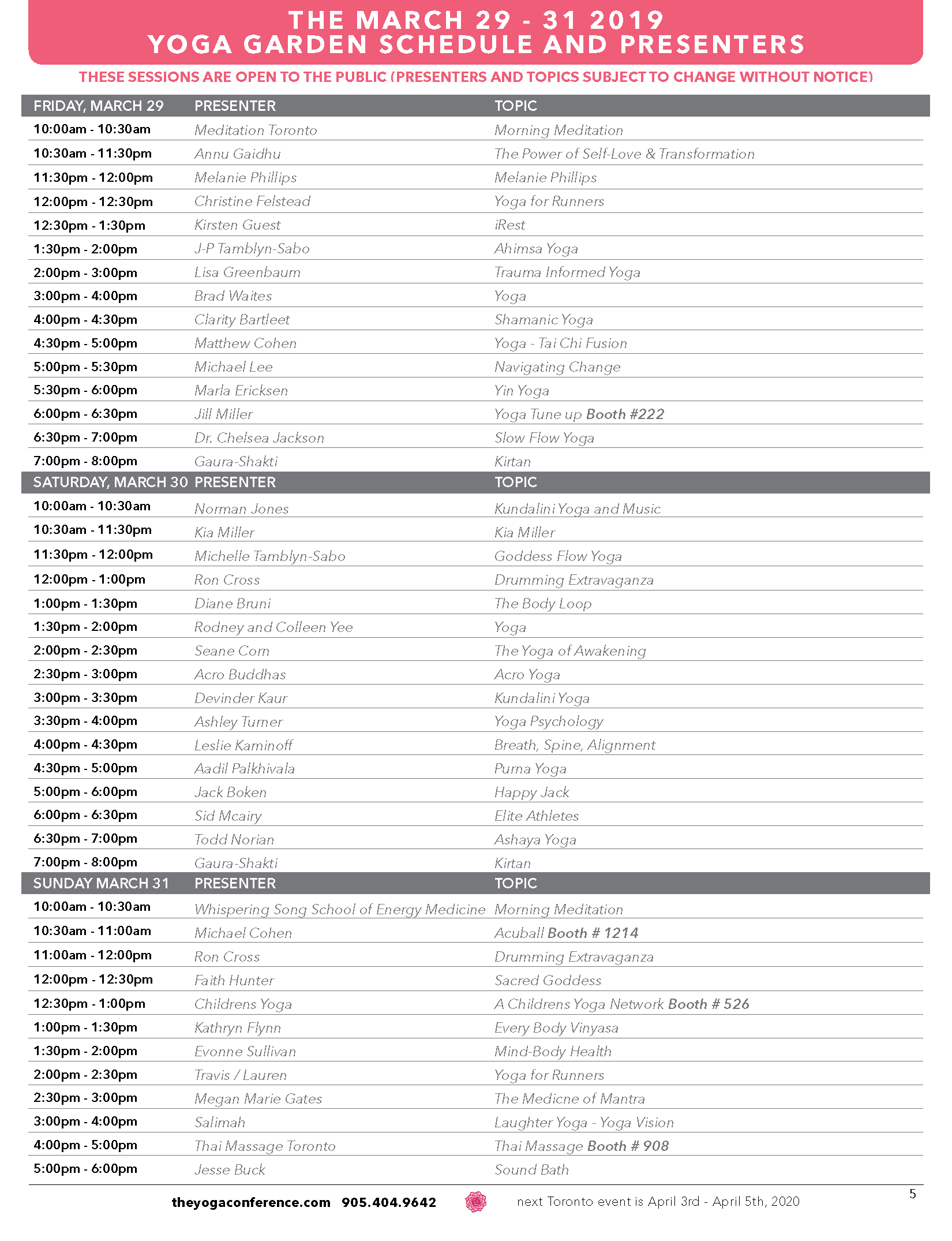 This is your free pass to Toronto's largest yoga and wellness trade show!
The Toronto Yoga Conference is Canada's largest gathering of yogis interested in continuing their yoga education. Join us in the heart of Downtown Toronto for 100+ hours of master classes with world class yoga instructors. Whether you're new to yoga, or a 1000+ hour certified yoga teacher, there's always new lessons to learn and like-minded people to grow with.
While you're here, peruse The Toronto Yoga Show and wellness vendors in Canada's largest wellness-themed tradeshow.
TORONTO YOGA CONFERENCE - REGISTRATION NOW OPEN - (MARCH 28 to MARCH 31):
Canada's largest gathering of the world's most influential instructors. Join Seane Corn, Rodney Yee, Colleen Saidman-Yee, Ashley Turner, Faith Hunter, Meghan Currie, Travis Eliot, Lauren Eckstrom and so many more of the world's leading yoga teachers. Classes range on all subjects and skill levels. Browse our show guide and find the perfect fit for you. Register for classes here: https://goo.gl/cRSxwZ
TORONTO YOGA SHOW - FREE WITH THIS PASS - (MARCH 29 to MARCH 31):
Over 300 yoga and wellness brands in one 10,000 sq. ft show floor. Go on a mindful shopping spree or fill your heart in our Yoga Garden featuring free yoga classes, dances, demonstrations and celebrations with our faculty. in our Yoga Garden. Get more details here: https://goo.gl/FLnD98
Register early so you can be sure to save your spot. Be sure to share this event and invite your fellow yogis! We'll see you at the end of the month!