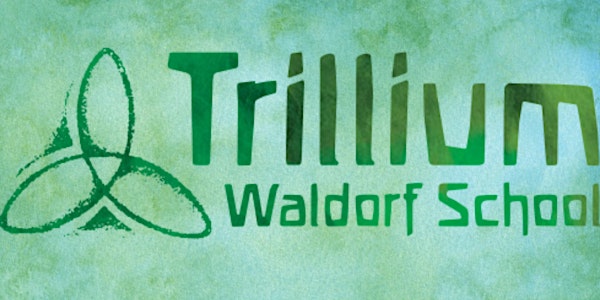 Trillium Bonds - Information Session - Nov 23
Learn about Trillium Bonds, a social financing campaign, at our investor information event.
About this event
Trillium Waldorf School is raising up to $2 million in Community Bonds as part of our Trillium Rising Campaign to purchase our school and property.
Trillium Waldorf School was started in 1996 with 21 students. In our 25 year history we have graduated 140 students. Trillium provides students with a comprehensive Waldorf education that is artistically rich and academically rigorous. Respect for the natural world and the importance of human relationships are core values which permeate every aspect of our curriculum and programming. Trillium recognizes that young people are entering a world of increasing challenge and complexity, making the contributions of our school to Guelph and the surrounding area more compelling—more necessary!—than ever.
Trillium Waldorf School is in the northeast end of Guelph, ON. The property includes 3 acres of land and a K-8 school building of 14500 sq. ft.. The purchase price has been set at $3.97 million, an estimated $500K under market value. The purchase date will be in June of 2022. We have conducted an extensive planning process to show that we have both the need and capacity to purchase the school property. Our goal is to raise $1 million through philanthropy and up to $2 million through community bonds. The remaining amount, approximately $950K, will be financed using a mortgage.
This investor information event will assist you in understanding how you can participate.