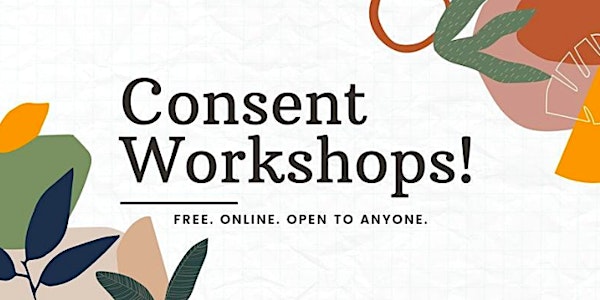 Understanding Consent Culture
Join the Anti Violence Project, UVic's Gender Based and Sexualized violence Resource Centre for a conversation about consent culture!
About this event
At the Anti-Violence Project, we believe in striving to create a culture of consent and care where everyone is free from violence. Be part of the conversation about how we can build this world together!
This online workshop is intended to provide folks with the information, skills, and opportunity to understand and practice consent. Through activities and discussion, we will bust myths about sexualized violence and gender, explore the concept of rape culture and learn about consent (what it is, why it's required, how to practice it).
This consent workshop offers a chance for us to talk in a supportive and sex positive virtual space about how we can build consent into our everyday lives and into our relationships with the people we care about. Whether you're learning about consent for the first time or you know you care deeply about this topic, taking part in this workshop will provide you with some foundational principles and a chance to dive into the nuances of consent.
These free workshops are two hours long and have a no late-comer policy. Open to all - UVic students, staff, and faculty as well as community members!
If you have signed up for the workshop, please try your best to attend, as we have limited seats available. If you are no longer able to attend, please either cancel your order through eventbrite or email education@antiviolenceporject.org to let us know.
---
Accessibility Notes: Online workshops will have automatic live captioning. If you have other accessibility questions or needs, please email education@antiviolenceproject.org or call us. With appropriate time we can arrange interpreters or make funds available for other accessibility needs including childcare.