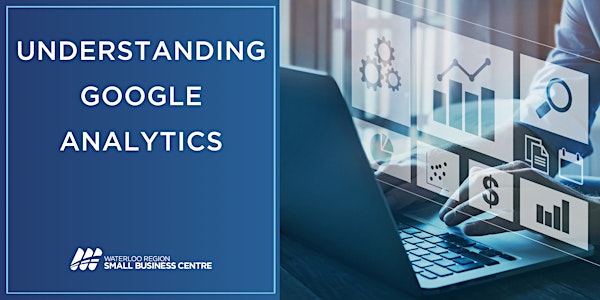 Understanding Google Analytics
Digital Service Squad presents a series of webinars that focus on valuable online marketing techniques to help increase visibility & sales.
About this event
Google Analytics includes features that can help users identify trends and patterns in how visitors engage with their websites. Features enable data collection, analysis, monitoring, visualization, reporting and integration with other applications.
Learn how to implement Google Analytics into your website, set up dashboards, and read reports. Businesses can use Google Analytics to find insights such as who is visiting their website, how they found the website, how long they are spending on each page, and so much more. We will also explore how to use Google Analytics to find important keywords that can be used for Google Ads and SEO.
The Understanding Google Analytics online seminar will help entrepreneurs with the following:
Getting started with Google Analytics
Reading and sharing reports
Setting up dashboards
Key information that Google Analytics can provide for your business
Tracking campaigns
There is no cost to enroll, it's FREE. Just click the green "Register" button at the top right of this page to register for the session, it's quick and easy.
This is a 1-hour in length (online only) seminar. A link will be sent to your email after you sign-up. The link is active September 21st at 10:00 AM EST , when you will join a member of the DSS and other interested entrepreneurs to learn more about social media marketing.
Social media needs to be part of your advertising strategy, no matter if you operate a small local shop or a big national company. We will take a closer look at how the exposure of a business on social media can accelerate brand awareness during the pandemic and why the 2022 social trends matter.
Don't miss out! The Digital Service Squad is hosting a series of webinars from July - September 2022 centered around effective marketing strategies.
Look out for the upcoming events on our Eventbrite page.
Search Engine Optimization (SEO)
Sign up for all the webinars in the series and benefit greatly from the tips being offered!
Register Now!