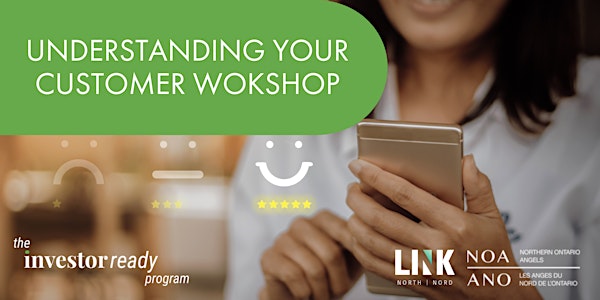 Understanding Your Customer Workshop Series
Learn how to make marketing decisions!
About this event
Thinking that your product or service is for 'everyone' is a common mistake made by entrepreneurs. This approach leads to wasted time and money on ineffective marketing efforts. The more you get to know your customer the more effective you'll be at reaching them.
Taking the time to ask the right questions about your customers will allow you to customize your marketing efforts. Identifying your target market is the most effective way to reach potential clients and generate revenue. It's about putting your energy towards those who are most likely to purchase your product or service.
Learning Objectives
This workshop will help you understand the link between you and your customer. You'll gain an understanding of who your customer is, what they value, what their needs are and how you provide the solution to these needs. You will learn how to position your products or services through an effective marketing strategy, understand the sale process and utilize distribution channels.
Understanding Your Customer Virtual Workshop Dates
Tuesday November 1st from10am to 11am
Thursday November 3rd from 10am to 11am
Tuesday November 8th from 10am to 11am
Register today for this 3-part workshop series, courtesy of Link North and the Northern Ontario Angels.
*Space is limited, advanced registration is required.