UofT Language Research Day 2021: Language Research in a Virtual Context
Last week to register for the UofT Language Research Day!
About this event
We are excited to announce the first Graduate Language Research Day at the University of Toronto! The aim of this one-day meeting is to connect and introduce attendees to the diverse language-related research that takes place across departments, campuses and affiliated hospitals at UofT.
What will Language Research Day 2021 include?
Our first meeting will be held in a virtual format on Friday, November 12th, 2021. The theme of the meeting is Language Research in a Virtual Context, and includes a keynote speaker, student oral presentations, and a networking event.
Keynote
Marion Coumel
Marion Coumel is a Postdoctoral researcher in psycholinguistics at the University of Warwick (UK), examining the theoretical psycholinguistic mechanisms underlying bilingual language processing and second language learning to inform language learning and teaching practices. She previously studied Cognitive Science at the Universities of McGill (Canada), Vienna (Austria) and Zagreb (Croatia).
Syntactic priming and second language learning
Syntactic priming is the tendency of speakers to re-use a recently perceived syntactic structure to formulate their own sentences. It is both an interesting psycholinguistic phenomenon and an experimental paradigm used to study the nature of syntactic representations and language processing and learning across groups of speakers, as it occurs not only in first language speakers but also in second language (L2) speakers. Current research suggests that syntactic priming may in fact support L2 learning: following a syntactic priming task, L2 speakers experience long-term changes in how they select L2 syntactic structures for language production and such priming also makes them produce L2 structures more accurately. In this talk, I will present my recent doctoral research in which I investigated how syntactic priming supports language learning in L2 speakers across different contexts (in face-to-face or in written chat-based interactions, and in online non-interactive tasks) and for multiple L2 structures.
For more details, please refer to the conference website.
Attendance will be open to students, trainees, faculty, and all others interested. We look forward to seeing you!
Please email us (language.research@utoronto.ca) with any questions!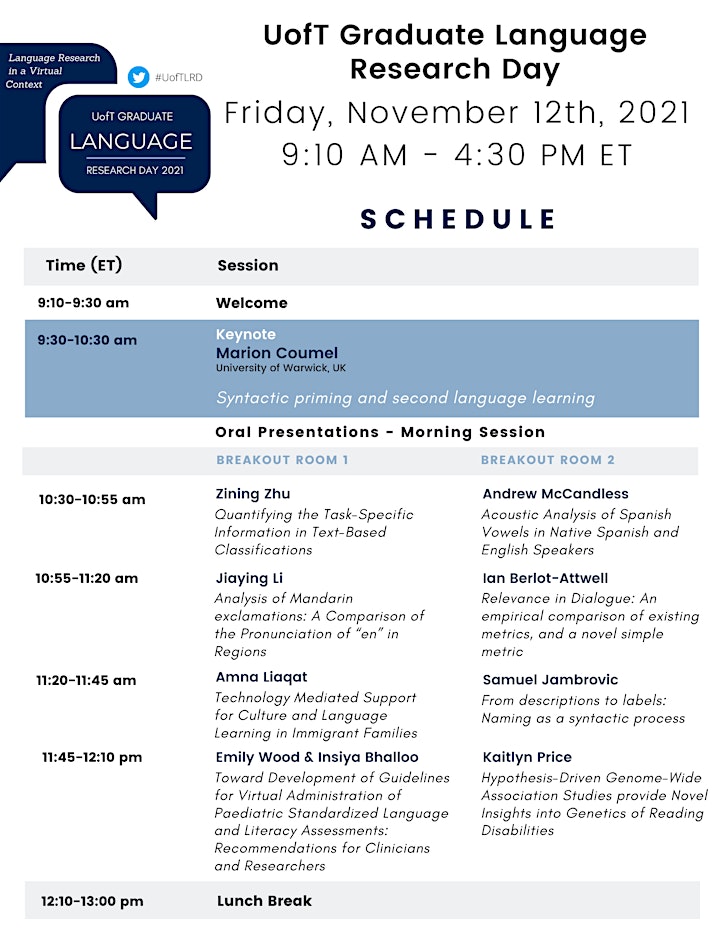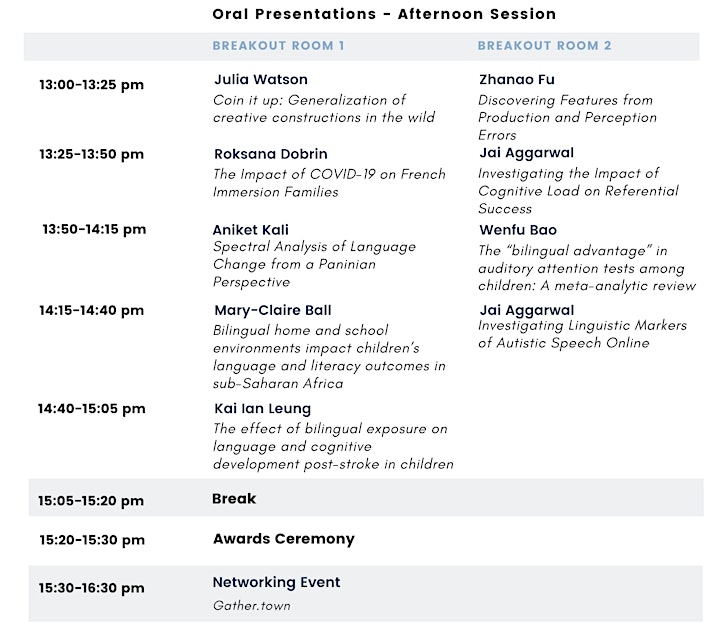 Organized By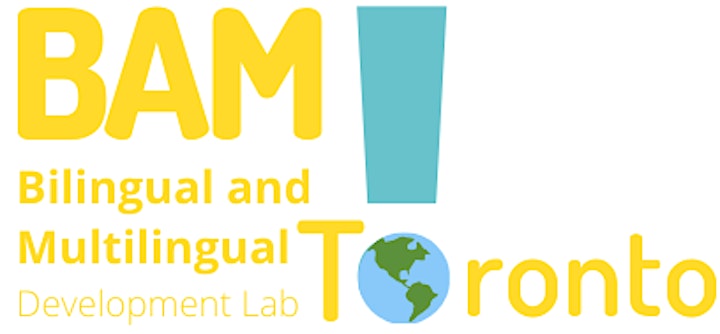 Funding

SGS Events Fund
Organizer of UofT Language Research Day 2021: Language Research in a Virtual Context