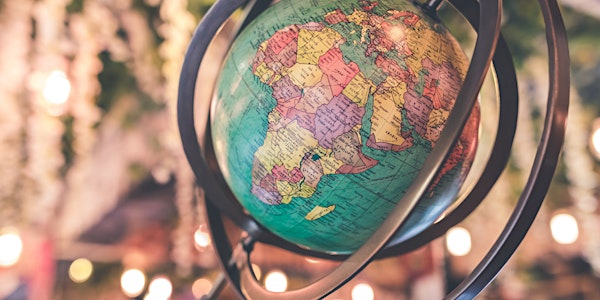 Useful fictions in the knowledge practices of global health
The WICID Annual Lecture 2022 will be given by Dr Seye Abimbola, titled: Useful fictions in the knowledge practices of global health
About this event
We are delighted that WICID's Annual Lecture 2022 will be given by Dr Seye Abimbola.
Chair: WICID Co-Director, Professor Shirin M. Rai
WICID Deputy Director Oyinlola Oyebode leads on our events; on hearing Dr Abimbola had confirmed he would be giving this year's annual lecture she said "It is very exciting that WICID have such an influential speaker giving our 2nd annual lecture, to challenge our thinking on global health"
Speaker Biography:
Dr Seye Abimbola is a health systems researcher from Nigeria. He is a senior lecturer at the University of Sydney, Australia where his teaching and research focus on knowledge practices in global health, health system governance, and the adoption and scale up of health system innovations. He is the editor in chief of BMJ Global Health, and the 2020-22 Prince Claus Chair in Equity and Development at Utrecht University in the Netherlands, where he is working on epistemic dignity and justice in global health research.
To hear about future WICID events:
Join us on Twitter: https://twitter.com/wicidwarwick
Visit our website: https://warwick.ac.uk/fac/soc/pais/research/wicid
Subscribe to our newsletter: eepurl.com/g0S7zv
Connect with us on LinkedIn: https://www.linkedin.com/in/wicid-warwick-73136422b/