VCC's annual Teaching, Learning, & Research Symposium (online), supported by BCcampus
About this event
THEME: Untangling and Weaving Our History, Knowledge, and Ways of Being: Co-Creating and Making Space for Indigenization and Decolonization in Teaching, Learning, and Research
This is a public event open to those who are both internal and external to Vancouver Community College. This is an online event. Registration is free. The Zoom webinar link will be provided to registered attendees.
The event will take place over two days:
March 10, 9:00am - 4:00pm
March 11, 9:00am - 3:45pm
(Vancouver time zone)
See below for full event schedule
ASL interpreters will be available for the entire event.
If you have any questions, please contact tbiffard@vcc.ca
Brought to you by the VCC Centre for Teaching, Learning, and Research (CTLR)
with the generous support of BCcampus
EVENT DESCRIPTION
Post-secondary institutions across Canada are re-examining approaches to teaching, learning, student support, and research in relation to their commitments to Indigenization and decolonization. Indigenization requires careful thought and guidance, and much can be learned from those who have taken the first steps on the journey towards decolonization.
In this symposium we will explore stories of Indigenization, and discover how, in our various roles, we can change our practices in ways that are culturally safe and make space for Indigenous voices and perspectives in teaching, learning, and research. The event will also be a showcase of faculty, staff and student research projects at VCC.
This event is primarily focused towards faculty interested in exploring instructional and research practices that look to disrupt the western paradigms at the foundations of post-secondary education.
KEYNOTE SPEAKER
Ta7talíya
Michelle Lorna Nahanee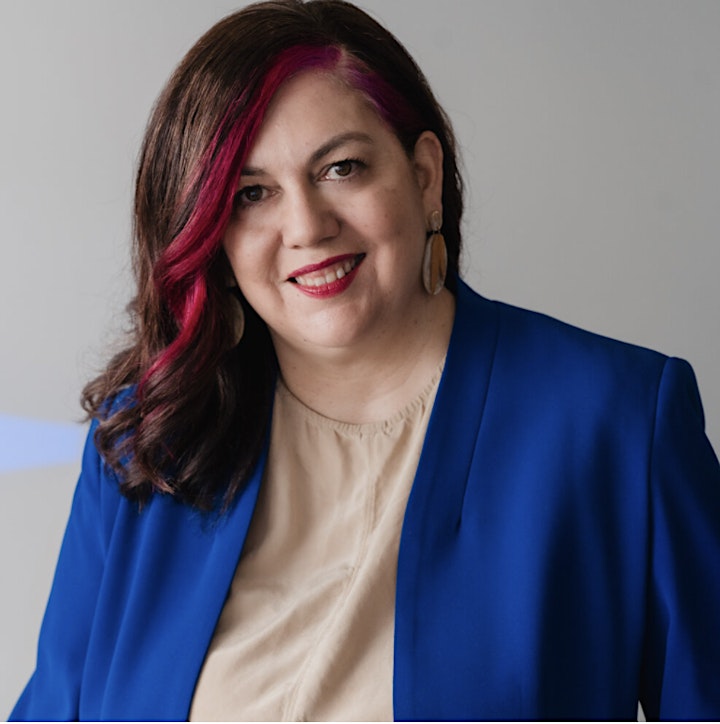 Ta7talíya Michelle Nahanee, Sḵwx̱wú7mesh, is a decolonial creative & strategist catalyzing social change to transform colonial narratives & impacts. She works within the intersection of class, culture and creativity, focusing on social change through communications and design. As the founder and CEO of Nahanee Creative, she has worked in Indigenous-specific communications design for 25 plus years to influence opinions, change behaviours and mobilize community action. She now applies those skills and experiences to decolonization & indigenization.
Ta7talíya is the designer of a life-size board game called Sínulhkay and Ladders and is launching a second, more accessible decolonizing board game called Walking in Good Relations. Ta7talíya is also the author of two decolonizing workbooks and is currently writing a full-length creative non-fiction about her decolonizing journey.
Ta7talíya designs and hosts facilitated decolonial workshops that answer the question "what now?" in this era of truth & reconciliation. Her approach earned her the 2019 City of Vancouver Award of Excellence in Diversity and Inclusion. She is a 2020 Dialogue Associate with the Simon Fraser University Morris J. Wosk Centre for Dialogue. In 2018, she earned a Master of Arts in Communication from Simon Fraser University where she focused on Indigenous Critical Theory & Decolonization.
EVENT SCHEDULE
DAY 1 - MARCH 10, 2022
Host: Reba Noel, Dean of Indigenous Initiatives, Vancouver Community College
9:00 - 9:15 Welcome invitation, land acknowledgment, blessing
9:15 - 10:15 Keynote Address Ta7talíya Michelle Lorna Nahanee www.nahaneecreative.com
10:15 - 11:00 In Plain Sight, Across the Curriculum: Integrating Anti-Indigenous Racism Teachings into the Certified Dental Assistant Program at College of the Rockies Patricia Derbyshire, Deni Marsh, & Marla Jones (College of the Rockies)
11:00 - 12:00 VCC Student Research: Lightning talk presentations from students in Hospitality Facilitator: Alicia Copp
12:00 - 13:00 Lunch break
13:00 - 13:20 Learning Together in Online Families: The intersections of Indigenous pedagogies and Ungrading in a digital classroom Meredith McEvoy (North Island College)
13:20 - 14:00 Learning our way: Gathered Wisdom from over 13 years of offering Indigenous led immersion learning experiences in remote communities Joanna Fraser, Evelyn Voyageur, & Paul Willie (North Island College)
14:00 - 14:30 Growing the Seeds of Decolonizing Curriculum Heidi Parisotto & Venecia Williams (Vancouver Community College), Pablo Pastor (Selkirk College)
14:30 - 14:45 Break
14:45 - 15:00 One Small Step: Introducing Writing Tutors to Indigenous Information Literacy Rachel Chong & Christina Page (Kwantlen Polytechnic University) Additional presentation materials availalbe here
15:00 - 16:00 Indigenous Culture and Creativity: Addressing Authenticity, Appropriation, and Intellectual Property Rights Panelists: Doreen Manuel (Capilano University), Russell Wallace & Andrea Korens (VCC) Moderator: Deirdre Morgan
DAY 2 - MARCH 11, 2022
Host: Reba Noel, Dean of Indigenous Initiatives, Vancouver Community College
9:00 - 9:05 Land acknowledgment
9:05 - 10:30 Confronting Systemic Racism in Health Science Education: A Holistic Approach to In Plain Sight Panelists: Elder Jean, Eddy Gooch, & Julie Gilbert (VCC), Elder Colleen and Lisa Bourque Bearskin (Thompson Rivers University) Moderator: David Wells
10:30 - 11:15 Co-Creating the Four Feathers Writing Guide with Indigenous Elders: My Story of Unlearning, Learning, Making Mistakes, and Trying Again Theresa Bell (Royal Roads University)
11:15 - 11:45 Student Research: Poster presentations from students in Dental and Fashion Facilitator: Alicia Copp
11:45- 12:45 Lunch break
12:45 - 13:05 Pathways Writing: Student Knowledge Gaps and Instructional Needs for Encouraging Academic Integrity Kristina Oldenburg, Jennifer Cummins, & Jennifer Weldon (VCC)
13:05 - 13:15 Investigating the Factors Affecting Departmental Uptake of Online Student Orientation Resources Sara Yuen (VCC)
13:15 - 13:30 Alternative Assessment Toolkit: Supporting a Quality Educational Experience Online Elle Ting, Andy Sellwood, & Andrew Dunn (VCC)
13:30 - 13:45 The Role of Self-talk in Teaching and Learning KJ Hills (VCC)
13:45 - 14:30 Pulling Together: Lessons in Multi-Faceted Learning Journeys Helena Prins, Gabrielle Lamontagne, Dianne Biin, & Marlene Erickson (BCcampus)
14:30 - 14:45 Break
14:45 - 15:15 Connection Through Indigenous Art Beth Beeching & Jimmy Aitken (VCC)
15:15 - 15:30 Ethics, Embodiment, Imagination: Reading Indigenous Burlesque as Research Methodology Jennifer Hardwick (Kwantlen Polytechnic University)
15:30 - 15:45 Closing remarks Clay Little, Associate Director, Indigenous Education and Community Engagement, VCC