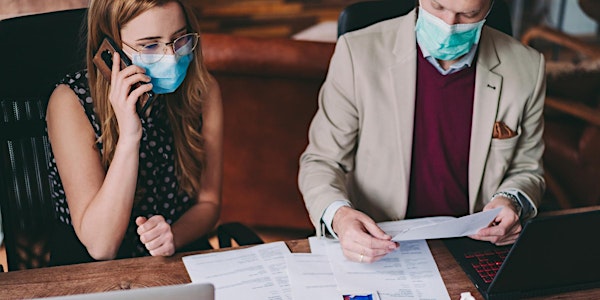 VCM & go2HR Immigration Webinar
Navigating Recruiting and Hiring of International Workers in the Age of COVID-19 – What Tourism & Hospitality Employers Need to Know.
About this event
Bewildered by the complexities of immigration processes for hiring foreign workers in the age of COVID-19? We've got the answers and expert advice you need. Please join the Vancouver Coast & Mountains Tourism Region, managed by Destination BC, and go2HR for an engaging and informative session on Navigating the New Normal When Hiring International Workers in the age of COVID-19 on May 5th from 10am-12 pm.
What You'll Learn:
• An overview and updates on requirements for federal and provincial immigration programs
• Overview of how the requirements may impact tourism and hospitality employers as they prepare to recruit internationally
• Practical tips, insights and resources to help navigate international recruitment processes
Don't miss a vibrant panel discussion and Q&A session with Immigration, Refugees and Citizenship Canada (IRCC), the BC Provincial Nominee Program (BC PNP), and Employment and Social Development Canada (ESDC). Melody McLorie, Certified Immigration Consultant and Human Resources Manager Wickaninnish Inn and Katie Von Nostrand, Partner in the Vancouver office of Mathews Dinsdale & Clark LLP who runs the firm's Business Immigration group will share additional insights based on their experiences in navigating the changes over the past year.
This presentation is a key tactic identified through the recent VCM Labour Market Action Plan initiative, to assist employers in the VCM region with their international recruitment needs.
Destination BC uses Eventbrite to manage attendance for corporate events. Destination BC is collecting your personal information through Eventbrite under section 26(c) of the Freedom of Information and Protection of Privacy Act.
Registration through Eventbrite is voluntary. Please be aware that IP addresses, event responses and personal email addresses (if supplied in place of a business email) will be collected by Eventbrite, and this information will be stored by Eventbrite outside of Canada. By clicking on the Attend Event or Register button, you are consenting to your personal information (IP address, event response and email address) being stored in the United States. Your consent is effective as soon as you register.
If you do not wish to register through Eventbrite, please email Jody.Young@DestinationBC.ca who will register you separately.