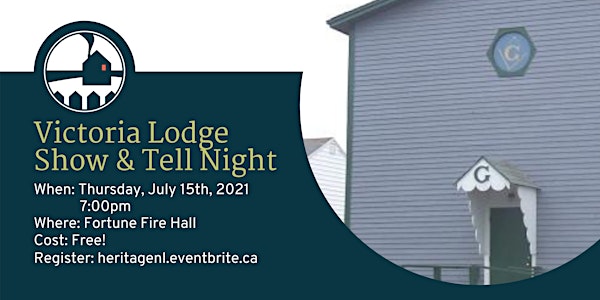 Victoria Lodge Show and Tell Night
Help Save Victoria Lodge - come have a cup of tea and a chat about one of Fortune's most historic properties!
Date and time
Thu, Jul 15, 2021 7:00 PM - 9:00 PM NDT
Location
Fortune Fire Hall Temple Street Fortune, NL A0E 1P0 Canada
About this event
July 15th, 2021
7pm at the Fortune Fire Hall
Victoria Lodge #1378 was constituted on July 17, 1871 in Fortune under Master James P. Snook, and predates the Masonic lodge in neighbouring Grand Bank, which was started as an offshoot of Victoria Lodge. Victoria Hall was home to the Masons from the time of its construction circa 1883 until 1996, when membership had declined and Victoria Hall was closed.
Today, the future of Victoria Hall is uncertain, though we would love to see its history preserved and to find a new use for this historic building. To start things rolling, we are hosting a Show and Tell to share stories and memories of the lodge and its members, and to get your ideas on what you'd like to see happen to the building.
How can YOU help?
We want you to come with your memories of activities in the hall such as dances, weddings and other events! Did you have wedding photos taken at the hall? Bring them along! Was your father, grandfather, or uncle a member of the Lodge? We'd love to scan any photos of them or any Lodge certificates or plaques you might have! We'd also love to see any photos you might have of old Masonic parades or funeral marches.
The staff of Heritage NL will be on site to scan your photos and documents to share online, or to take photos of any artefacts you might want to show off! Whatever you bring with you, you will take home at the end of the night, we'll only be collecting digital copies!
Come have a cup of tea and a chat about one of Fortune's most historic properties.
Did You Know?
The building was designed by Henry J. Haddon, a respected figure in Fortune's history. Before the construction of Victoria Hall, meetings were held in his home. Haddon played an instrumental role in the social and cultural development of the community. He initially came to Fortune to pursue a teaching career but resigned in 1863 to become the town's Justice of the Peace.
From: https://www.historicplaces.ca/en/rep-reg/image-image.aspx?id=5963#i1
Please remember to wear a mask while at the event and to respect social distancing.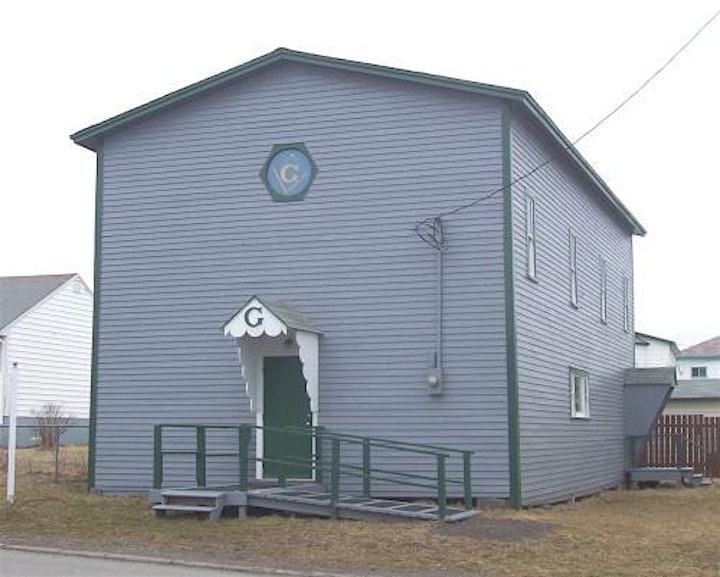 About the organizer
Historic Places. Living Heritage.