About this Event
Virtual Coloured Pencil Workshop
Learn the basics of coloured pencil with Alice Melo, in this 2-hour live virtual art lesson through the Tett Centre for Creativity & Learning. During this workshop you will takeaway new skills and a better understanding of how to utilize and layer coloured pencils. Discover various blending techniques and create dynamic colour highlights and shadows, as Alice walks you through a tulip drawing. This is an informative class designed to inspire you to use coloured pencils at home! The whole house is welcome to partake.
No experience required. Virtual instruction included, via Zoom. Materials not included. Project is suitable for teens and adults. Space is limited, registration must be made online.
How can you join a virtual class?
1. Register for the class via Eventbrite. Registered students will receive a Zoom ID and Password to join the class.
2. Set up a free Zoom account. https://zoom.us/
3. Check the supply list, and ensure you have the required materials for the class.
4. Get comfortable at home and set up your art making station in advance.
5. Log onto Zoom, enter the ID Code and Password, and join the class on Saturday, May 30th at 1:00 PM. The class will start right on time.
6. When you arrive, your microphone will be muted. This is to avoid distraction from the sounds coming from everyone's homes. When you want to speak, please unmute yourself and talk. Just remember to put yourself back on mute again when you are done speaking. We want to save the audio quality for the instructor.
7. Enjoy an afternoon of drawing with Alice Melo!
Material List:
• 2 sheets of 100 lb Bristol paper (one for practice and one for creating a tulip drawing). Choose any smooth paper, such as: Bristol paper or hot-press watercolour paper (no textured paper).
• An assortment of coloured pencils (whatever colours you have handy).
If you'd like to try a variety of blending techniques, then these supplies are recommended, but not required to partake in the lesson:
• Mineral spirits and small taklon brush
• Pencil Blender
• Stump/Tortillion
Each student will also require the following Supplies:
• Hard surface to work on
• Pencil sharpener
• Regular lead pencil
• Eraser
Instructor: Alice Melo | www.alicemelofineart.com
Set Up:
Bring all your materials to the class. If you have multiple people taking the class, we suggest setting up your kitchen table with "art stations" facing the screen. You can use a laptop, tablet/ipad or even your phone to log into Zoom. Alice will walk you through the proper set up, basic techniques, and starting your image. This class is great for beginners. Use what materials you have at home. If you are looking to purchase additional supplies, we recommend ordering through Art Noise, who is offering local delivery. https://www.artnoise.ca/.
"Connecting people and communities through the arts."
Donations to the Tett assist in the promotion of Kingston's arts and culture education, and play an important role in helping us to improve access to a wide range of arts experiences to enrich our community. Learn more at: www.tettcentre.org . Thank you for your support!
Questions? Contact arts@tettcentre.org | www.tettcentre.org | @tettcentre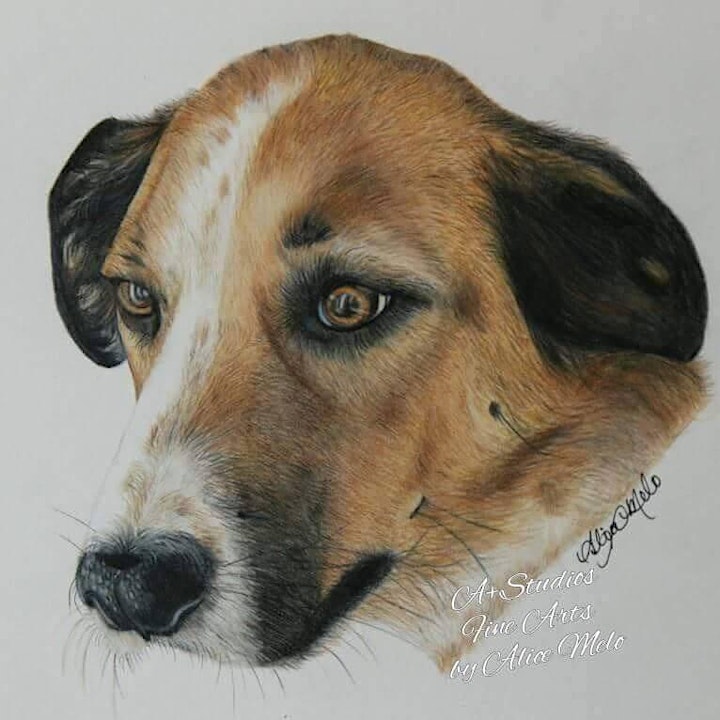 Work with Alice Melo, and develop your colour pencil skills. Register today!
Date and Time
Location
Refund Policy