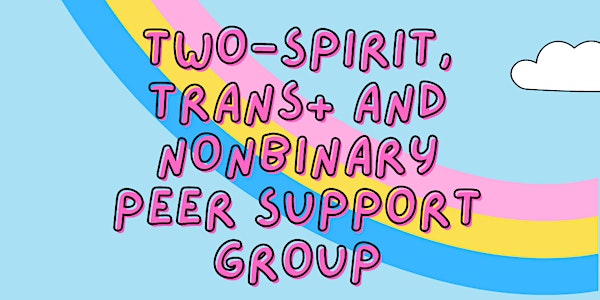 Virtual Trans Peer Support Group
We would love to see you at our peer support group for the trans community, held over six weeks in January and February 2022.
About this event
This six-week group hopes to offer a supportive space for two-spirit, trans, nonbinary and gender-diverse folks to explore our relationships to food, gender, mental health, and wellbeing. Body dysmorphia and gender dysphoria often complicate our attitudes towards food and nourishment, and can be related to disordered eating. This group will provide a facilitated space to explore relationships with food, body image, dysphoria and dysmorphia.
This space is facilitated by trans and nonbinary people who have experienced eating disorders. Anyone who identifies as part of the trans community and wants to explore their relationship with food or disordered eating is welcome to join.
The group will take place on Zoom from 7-8:30pm on Tuesdays from January 18 until February 22, 2022. In order to build trust among participants and facilitators, we encourage you to attend at least four of the six sessions if you register.
There is no cost to the group.
If you would like more information about the group, email isa.wright@eatingdisordersns.ca to learn more or schedule a phone or video information session.