Thank you for looking to watch the seventh Volta Cohort Pitch Competition, taking place today – November 25 – at 5:30pm (ADT).
About this event
The seventh Volta Cohort Pitch Competition is taking place on Wednesday, November 25 at 5:30pm (ADT).
You will receive a link to the stream at 3:00pm on November 25. Those who register after 3:00pm on November 25 will receive the link with their confirmation email.
You will hear from some of Atlantic Canada's most innovative, early stage startups, and see up to $125,000 in investment awarded live that evening. 
What is Volta Cohort?
Volta Cohort is designed to help early stage, high calibre Atlantic Canadian startups attract and secure venture capital. The program provides mentorship, resources and investments of $25,000 through a microfund co-founded by Volta, BDC Capital, Innovacorp and the Atlantic Canada Opportunities Agency. 
How are companies selected for the Volta Cohort Program?
Every six months, Volta hosts a Cohort Pitch Event to determine who will be accepted into the program, and only those chosen through the application process are eligible.
High potential applicants will pitch their business at the Volta Cohort Event. Up to five companies will be awarded investment funds of $25,000 at each event.
What happens at the Volta Cohort Pitch Event?
Volta Cohort Pitch Events are structured similarly to a pitch competition, where companies go on stage for three minutes to pitch their business idea. These events are open to the public. 
A selection committee is established for each event and will be made up of people from the broader startup ecosystem. 
Selection criteria for Cohort Companies will be based on the following:
·        Ambition of idea
·        Disruptive level of the technology
·        Ability of the team to execute
·        Impact that $25,000 will have on the company
Companies Pitching
Cohability (Halifax, NS) eases the anxiety and guesswork of finding roommates by matching lifestyles and suggesting the best roommate – in the least amount of time.
Cultivated EcoSystems Ltd. (Egerton, NS) is a women-led biotech company with the initiative to create a better, more sustainable life by increasing soil and global health.
Dear Life (Halifax, NS) is an online platform used to help you tell your story as beautifully as the life you lived. They make it easy to document and showcase meaningful moments for generations to come.
Essvai (St. John's, NL) merges the power of artificial intelligence and solid mathematical algorithms to provide novel solutions for design, optimization and support of drilling processes.
Granville Biomedical (St. John's, NL) is a women's health tech company, specializing in the design of anatomical models to enhance health care training, advance patient education, and innovate device demonstration.
Haven Villages (Dartmouth, NS ) is building modern eco-villages: close to nature, reimagined to empower remote work.
Macro Movements Inc. (Sydney, NS) is an innovative biomechanics company. They offer a platform for clinicians and athletes to monitor and improve important movements in users' lives.
MICC Financial (Charlottetown, PEI) is a collaborative platform that helps groups of people save money, access capital and build credit.
Nextcheck Software Inc. (St. John's, NL) is a cloud-based aircraft maintenance tracking software.
Owlya Inc. (St. John's, NL) is an artificial intelligence-powered assessment platform.
Parados Cerebral Solutions Inc. (Fredericton, NB) is taking a quantitative approach to solving the concussion epidemic in sports.
Pocket Finance (Halifax, NS) is a personal finance management mobile application minimizing waste, highlighting banking fine print, and improving financial literacy.
Scarcity Analytics (Halifax, NS) leverages environmental models to help agriculture dependent businesses preempt environment driven price spikes, improving the climate resilience of their supply chains.
Smooth Meal Prep (Dartmouth, NS) delivers healthy fitness-focused meals provided by the community conveniently to your door.
Subait Inc. (Dartmouth, NS) takes a scientific approach to develop a superior, sustainable lobster bait substitute, based on seafood co-products replacing environmentally challenging commercial bait fish species.
Swiftsure Innovations Inc. (Pasadena, NL) develops products that benefit frontline workers, patients, and healthcare institutions overall.
NOTE: If you are unable to attend any of our events please take a minute and cancel your ticket. This allows our events team to better prepare for every event.
By attending this event, you agree to be photographed and/or filmed, and give permission to Volta to use your image in promotional and/or marketing materials.
In collaboration with BDC Capital, Innovacorp, and ACOA.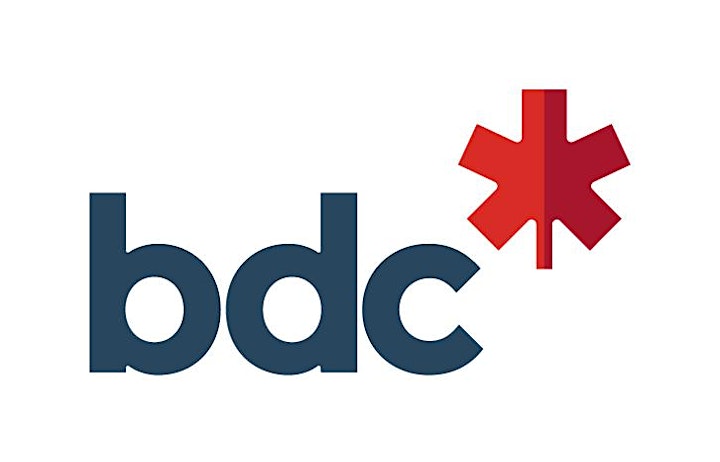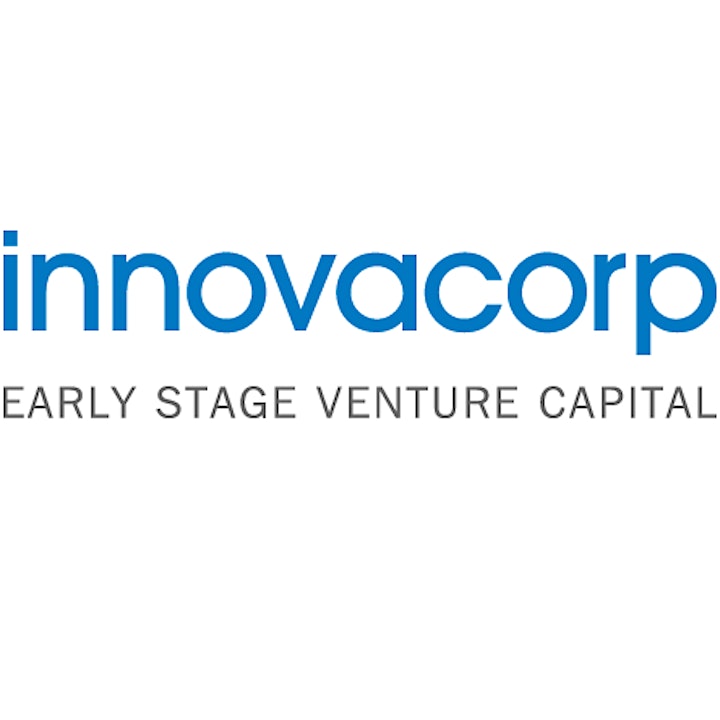 Supported by Basil Audio Visual