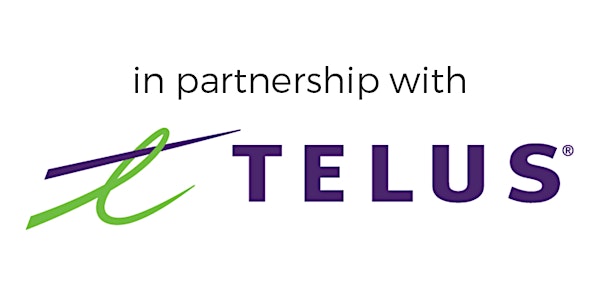 Waterloo: Data Visualization for Beginners: An Introduction to Creative Coding with Processing on September 9th
When and where
Location
Communitech Data Hub 14 Erb Street West Waterloo, ON N2L 1N9 Canada
Refund Policy
Contact the organizer to request a refund.
Description
Hey you! Have you joined the Ladies Learning Code mailing list? If not, join here.
What is Ladies Learning Code?
We're a Canada wide not-for-profit organization providing women, *men and youth the opportunity to learn beginner-friendly technical skills in a social and collaborative way. We're all about showing people that learning to code can be fun!
*Men are welcome to attend (and they do!), but we encourage you to bring an additional female learner where possible
Why Data Visualization?
In a world where there is more data than most of us really know what to do with, how do we go about displaying facts outside of a boring pie chart or common graph? Ever hear of the term "data visualization"? Data visualization not only helps us to compare and contrast information, but it also helps us understand common patterns, perceive certain outcomes, and aid in future decisions. Whether you're a part of a marketing team, or just someone who needs a good infographic for a blog post, we'll teach you how to manage collected data, and how to make it look fantastic.
What is Processing? Processing is a powerful open source language (as well as an application) that builds upon the Java language, and is commonly used to explore how complex algorithms and systems work in a visual context. Learn more about creative coding and the role that ideas such as process, experimentation and algorithm play in this creative field featuring artists, designers and code enthusiasts by watching this documentary, called Hello World.
What will you learn at this workshop? We'll take a look at large amounts of data - more specifically, hashtags from Twitter and campaign reports from Mailchimp - and use Processing to create beautiful and easy-to-understand visualizations based on our findings. We'll go over how to code simple mathematical equations and change variables, integers, colours and shapes to create unique and engaging outcomes. As a bonus, we'll also show you how to publish your live and interactive creation to the web, and how to go about collecting your own sets of data outside of the workshop. Specifically, we will cover the following:
- An overview of Processing, why it's cool, and how you can use it in the workplace
- How to import a .csv file containing large amounts of data into Processing
- How to grab data from the .csv file and visually display it using geometrical shapes
- What a variable is, an integer and a float, and how these can be slightly changed to make a simple shape look more interesting and complex
- How to integrate basic user interaction in order to navigate around your data (and be able to see some cool animations!)
- Coding in RGB colour, and the importance of colour in data visualizations
Is this workshop for you?
This workshop is designed for absolute beginners. If you've never used Processing before, or don't know the first thing about creative coding or data visualization, you've come to the right place! Please be sure to download and install the latest version of Processing
here
before attending this workshop. It's free!
What's Included:

Requirements:

Questions?
Email us at info [at] ladieslearningcode.com
You can also find us here: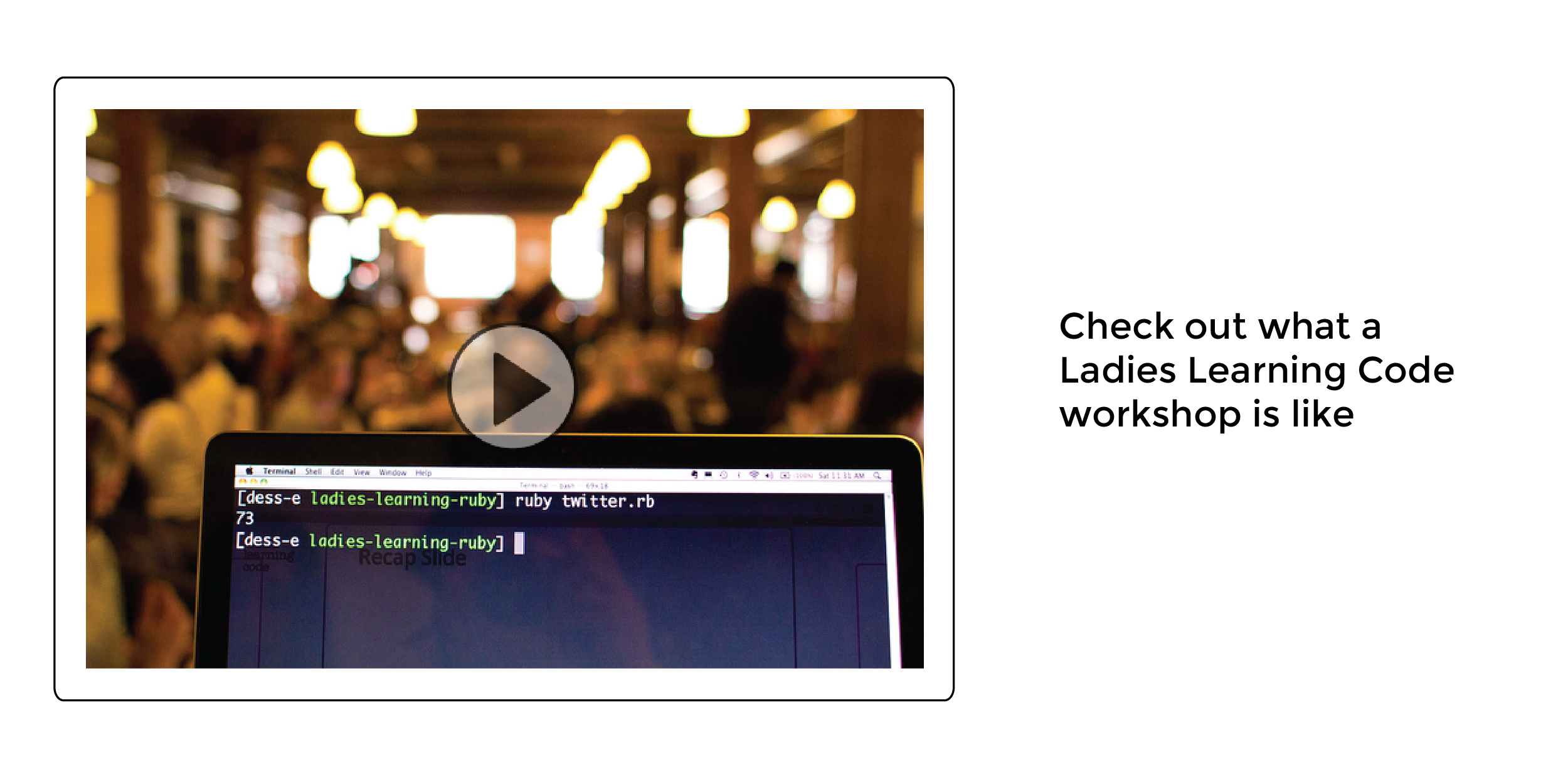 What participants say about our programs:
"Honestly, the set up of one instructor - four students is brilliant."
"I'm super impressed with the organizers and participants, and I think it's a really valuable initiative"
"[The best part of the workshop was] the positivity, helpfulness and eagerness to learn/teach of every person in the room."
"After years of teaching myself to code, I wasn't sure how I'd find the collaborative experience of an LLC workshop- but it completely exceed my expectations. The lead instructor was clear and throrough, and the volunteer instructors were always ready to throw new challenges at us the moment they saw we'd completed the current task. Solving a coding problem has always been exciting for me, but havin a group of people equally excited about it was amazing!"
Hope to see you soon!
If for some reason you can't make it check out our REFUND POLICY.