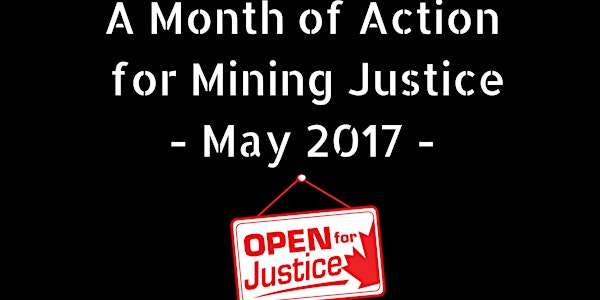 Webinar - How to organize a public action
Date and time
Tue, Apr 18, 2017 5:00 PM - 6:00 PM PDT
Description
Agitating for social change
Are you getting frustrated that politicians are not following through on their promises? Do you feel like your letters and phone calls are being ignored or not given enough priority? If so, it's time to hit the streets and agitate for mining justice! Public actions can raise the profile of a cause, increasing visibility and educating people outside of your bubble.
Planning and carrying out actions is not as intimidating as it sounds. A small group of people can pull of an effective action with a bit of planning and some good visuals. This webinar will be loaded with examples of actions for mining justice, ranging from very simple to more involved visual ideas. We will also go over the basics of media strategy, and outline the roles before, during, and after an action to make your efforts as effective as possible! At the end,we will collectively brainstorm ideas that people can use for the 3rd week of May, when there is a call for actions to support the Open for Justice campaign! Local groups will ultimately decide what kind of action will work best for their local constituencies.
To join the webinar use this link Join April 18 Webinar or call-in by phone 1(888)858-6021.