Description
A CERIC-NBCDA Partner Webinar Series
Presenter: Denise Bissonnette

Date and Time:
Tuesday, October 16, 2018 | 12:00 pm – 1:00 pm ET
Tuesday, October 23, 2018 | 12:00 pm – 1:00 pm ET
Tuesday, October 30, 2018 | 12:00 pm – 1:00 pm ET
Tuesday, November 6, 2018 | 12:00 pm – 1:00 pm ET

Bring your team together for this convenient online training opportunity!
Cost:
Full Series NBCDA Member: $119
Full Series Non-Member: $159
In addition to access to the live webinars, all registered participants will receive a password-protected video recording of each session, available for one week from its live broadcast date in case you miss one.
It is highly recommended that each participant in this series have a copy of 30 Ways to Shine as a New Employee, as it will be referenced throughout the webinar. The book contains a plethora of great tips and questions for ongoing use by career coaches and employment professionals. You and your team can purchase the book at a special rate of $20 plus tax per copy (retails for $30 US), as an "additional item" to the webinar series registration. Please allow us 7-10 days for handling and shipping.
"The ability to GET a job has only a casual relationship to the ability to KEEP one. Employers aren't looking for good jobseekers, they are looking for good employees. Just because someone is not the most qualified applicant, doesn't mean they can't become the most valuable employee! Putting less emphasis on creating great jobseekers, and more emphasis on developing great employees is what 30 Ways to Shine is all about! "
– Denise Bissonnette
Overview
30 Ways to Shine offers a comprehensive blueprint for preparing people for the world of work, teaching the new employee not only how to survive on the job, but how to thrive in whatever position they hold! Based on her celebrated guide to job retention, 30 Ways to Shine as a New Employee, this webinar series empowers employment professionals to use the skills, ideas and concepts in the book to reinforce and strengthen workplace etiquette and behaviours in the people they serve, before and after they are in the workforce.
Anyone can pick up the book and read through the 30 Skills. What Denise aspires to deliver in this webinar series, however, is insight into to the heart and mind behind the book, and most importantly, the spirit underpinning the 30 Skills. This series promises to be personally rewarding for participants as well as professionally valuable.
Who Should Attend
Those who are working to prepare and assist people for the world of work and/or support people once they are on the job, including job developers, career counsellors, case managers, vocational rehab counsellors, job coaches, employment specialists, vocational instructors, job club leaders and employment preparation instructors.
Webinar #1: Introduction to 30 Ways to Shine – Rethinking Retention
Tuesday, October 16, 2018 | 12:00 pm – 1:00 pm ET
Key factors in the job retention equation
Five underlying dynamics of the course
Eight core beliefs about success in the workplace
Overview of the 30 skills
Ways in which the learning can be used
Webinar #2: 30 Ways to Shine – New Beginnings, Skills 1-5
Tuesday, October 23, 2018 | 12:00 pm – 1:00 pm ET
Thinking Progress, Not Perfection
Preparing for the Winding Road of Transition
Understanding Workplace Culture
Meeting New People and Taking Advantage of a Clean Slate
Satisfying Employer Expectations: 15 Key Behaviours
Webinar #3: 30 Ways to Shine – Stepping Out and Habits for Success, Skills 6-20
Tuesday, October 30, 2018 | 12:00 pm – 1:00 pm ET
Relating in the Company Style
Clarifying Performance Goals
The Workplace as a Learning Place
Learning from Mistakes
Not Letting Worry Cramp Your Style
Reflecting the Company Image
Going the Extra Mile
Being a Great Team Player
Surviving Office Politics
Choosing to Think Positive
Facing Fear and Finding Courage
Webinar #4: 30 Ways to Shine – Taking the Bitter with the Sweet and Making the Job Work for You, Skills 21-30
Tuesday, November 6, 2018 | 12:00 pm – 1:00 pm ET
Controlling Your Anger
Making Yourself Understood
Developing the Ability to Listen
Dealing with Difficult People
Living Each Day Gratefully and Redefining Wealth
Balancing Life and Work
Learning from a Mentor
Using the job satisfaction surveys
Keeping a foot in the future and the skill-building checklist
Additional free resources for implementing 30 Ways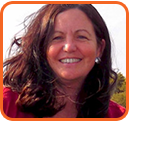 Denise Bissonnette is an internationally renowned writer, trainer, keynote speaker, and of the last few years, webinar presenter! She has inspired people and organizations throughout North America to look beyond traditional concepts of job development and to craft livelihoods rooted in the individual genius of each person. She has authored several publications on creative job development, state-of-the-art job search techniques, the cultivation of the human spirit, and how to "shine" on the job. Her book Beyond Traditional Job Development: The Art of Creating Opportunity is considered the definitive text in employment programs and university classrooms throughout North America. In her unique and characteristic style, Denise brings together her talents as poet, writer, storyteller, teacher and career developer.
Cancellation Policy
Requests for cancellation(s) must be made by emailing your request to registration@ceric.ca. Cancellation requests must be received before 5:00 pm ET 2 business days prior to the webinar date. NO REFUNDS are granted after this point. An administrative fee of 10% will be deducted from any paid webinar registration.
Refunds will be issued within two weeks after receipt of the written notice.
Delegate substitutions are permissible. Please notify us at registration@ceric.ca if you intend to transfer your registration to another person. Supply us with that person's name and contact information including their email address. The substitute delegate will be required to pay any difference in registration rate.
If a technical failure at the attendee's home or workplace prevents access to the live webinar, the attendee will not be given a refund. It is the responsibility of the attendee to confirm system requirements and test their computers prior to the start of the webinar.