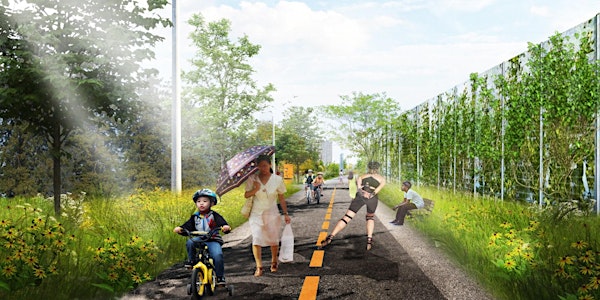 West Toronto Railpath Extension: Public Consultation Event
Location
Museum of Contemporary Art Toronto Canada
158 Sterling Road
#100
Toronto, ON M6R 2B7
Canada
About this event
We are expecting a large turnout. Pre-registering for the event is not required, but will allow us to better plan for the event.
By pre-registering, you will not have to sign in at our registration table – we'll ask for your name and quickly check you in.
The City of Toronto has finalized the design details for extending the West Toronto Railpath multi-use trail south from Dundas Street West at Sterling Road to Abell Street at Sudbury Street.
Join us to review the final design elements (i.e. bridges, landscaping, community connections) and learn more about the project and timelines. Presentation starts at 7 p.m., but feel free to drop in any time between 6:30 and 8:30 p.m.
The future Railpath Extension is planned to be a wonderful multi-use trail linking communities for active transportation, recreation, public art and fun.