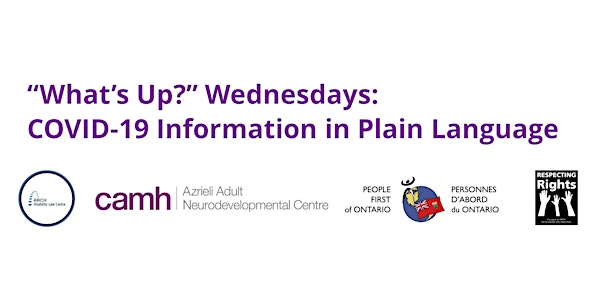 "What's Up?" Wednesdays: COVID-19 Information in Plain Language
Description
Join us online on Wednesdays | 2:00-3:00 EST
People First Ontario, Respecting Rights at ARCH, and H-CARDD at CAMH want to answer some of your questions about COVID-19 to help everyone feel well, safe and connected.
Send your questions to us by phone, email, or social media.
If you need any help with registering please reach out to us.
How to contact us
Phone: 416-535-8501 ext 37832
Email: hcardd@camh.ca
Facebook, Twitter, and Instagram: @HCARDD