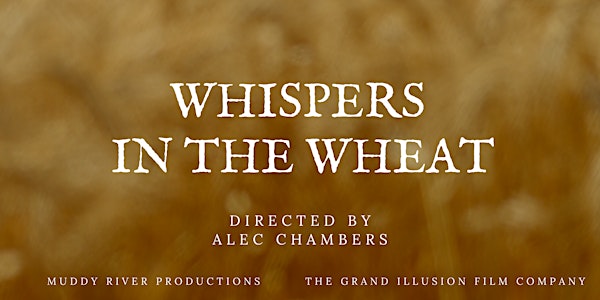 Whispers in the Wheat Screening
A young con-man returns to the scene of his estranged father's final score in an attempt to complete the heist.
When and where
Location
Evans Theatre 270 18th Street Brandon, MB R7A 6A9 Canada
About this event
While helping his mother move, Andrew Milton discovers his estranged fathers journal which details his final heist that he never completed. In an attempt to reconnect Andrew decides that he must finish the job.
Upon arriving at the location he realizes that he must steal an object hidden on a decrepit farm. Once there, he meets the Howell family, lead by erratic and volatile James, who has become obsessed with finding a painting that Andrew's father hid so many years ago.
Under a concealed identity, Andrew has been hired to help the family on the farm. But, unbeknownst to him his tree task is assist in a last ditch effort to uncover the painting… The very thing he set out to do in the first place.
Things go according to plan until Janice, James's daughter, complicates Andrew's focus. James grows suspicious of Andrew's true intent as tensions reach an all time high when he makes a discovery that leads to a violent confrontation.