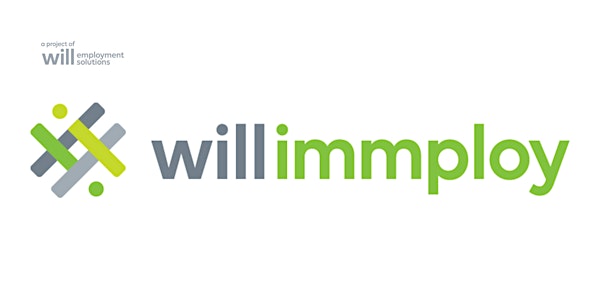 Multiple dates
WILL Immploy mentorship program: orientation session (mentee)
Join the orientation session to find out how the program works, the value it adds to your job search & start the process.
Date and time
Thu, Nov 3, 2022 8:00 AM - Thu, Jul 13, 2023 7:00 AM PDT
About this event
Now that you are ready to start your job search in Canada, we want to make sure you have all the support you might need. While you work with the Sales & Marketing team at WILL Employment Solutions, you can also participate in the WILL Immploy Mentorship program!
In order to be considered to participate in this program and enter the process of being matched with a mentor you must be referred by our team and attend a mandatory orientation session with the Immploy mentorship team. Please register for one of the sessions.
Did you know that newcomers that participate in a formal mentorship program are 2.5 times more likely to find a job in their field?
Register for the mentee orientation session to find out how the program works, discover the value it adds to your job search, and get started on the process to find your match!
What can I expect out of the orientation?
Better understand WILL Immploy and the Mentorship program
Learn about the mentorship process and what will be expected of you
Network with other newcomers in the region
Ask questions and receive answers about the program and the process
Please be prepared to introduce yourself to the group and share your employment goals so that our mentorship team can start looking for the right match for you!
*Please note - if none of the pre-scheduled times work for you, please don't hesitate to reach out to DeboraB@willemployment.ca to find another time or schedule a one-on-one orientation
Your Mentorship Advisor:
Debora Brietizig is the WILL Immploy Mentorship Advisor and Communications Coordinator at WILL Employment Solutions. Debora is a Human Resources professional with over 10 years of experience working in the automotive industry in different HR roles, such as Recruitment & Selection, Human and Organizational Development; Sustainability & Corporate Social Responsibility.
Debora's education in Psychology and her professional experience has provided her with soft skills such as empathy, active listening, behavioral reading (body language), respect, inclusiveness, and a passion for working with people and being part of their journey.