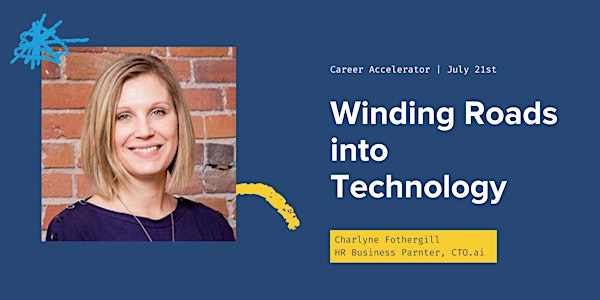 Winding Roads Into Technology with Charlyne Fothergill
No two journeys into tech are alike. Join us on July 21 as we speak with Charlyne Fothergill.
About this event
Charlyne has gone from an educational background in Musical Theater to building the Career Services program at Lighthouse Labs, and is currently acting as the Sr. HR business partner at CTO.ai.
Charlyne has experienced a winding journey into technology herself, and through her experience at Lighthouse Labs, has worked with hundreds of individuals across the country to help them launch their own careers into technology.
Schedule:
10 Mins: Introduction to Char! Tell us about your story.
20 Mins: Questions from the Lighthouse Labs team
20 Minutes: Ask an Expert: Are you interested in transitioning into a career in tech? Tell us your story using this form and Char will give advice on your unique situation. Your question will be completely anonymous but will be read aloud at the event.
10: Questions from the audience: At this time, we will open up the floor for you to ask Char whatever questions you have about your Career and the tech industry.