Description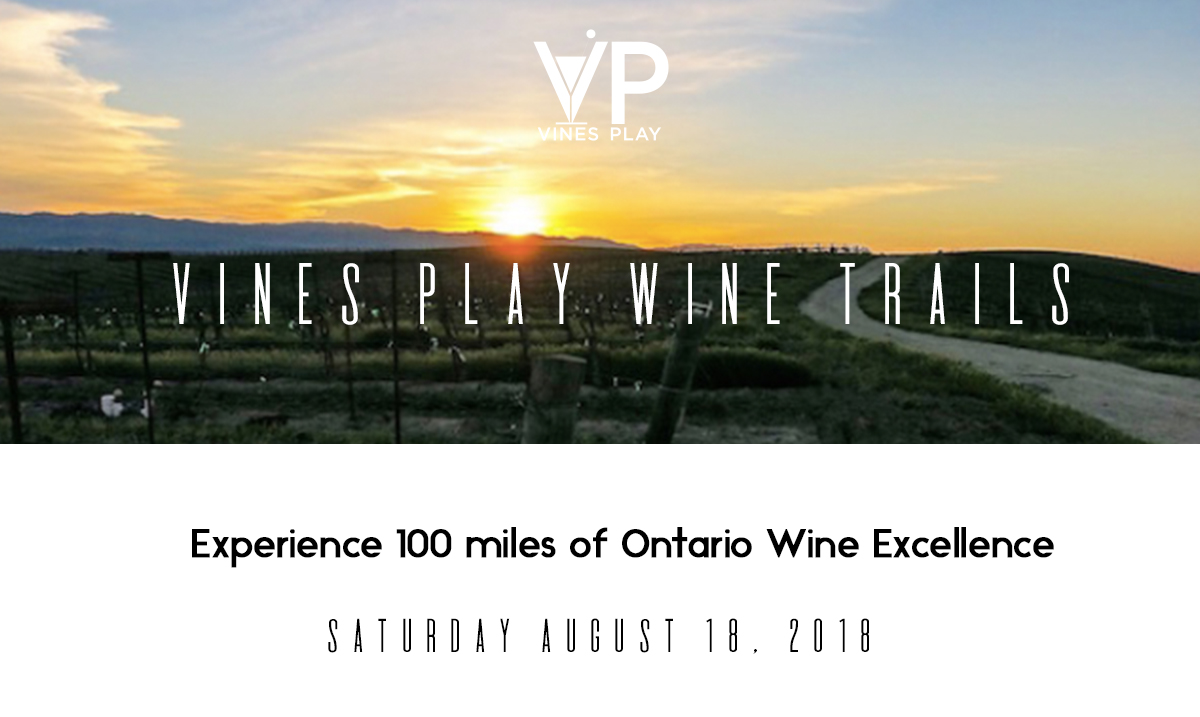 Nothing Compares To Visiting Wineries, Connecting With New (You Will Meet Best People!) And Old Friends (Bring Them Along!). Leaving The Driving And Planning To Someone Else. Enjoying The Tours, The Tastes And The Beauty. On August 18th lets go to Niagara Escarpment for a tour of Four Award Winning Wineries And an exceptional private lunch. Let's say Goodbye To Summer In The Most Epic Way!
The Tour Included:
• A Worry-Free Day Of Enjoyment – We Drive & Organize – You Enjoy The Day.
• Round Trip Transportation Service From Toronto
• Coffee, Tea And Fresh Pastry Service On The Morning Drive And Bottled Water Throughout The Day
• All Tasting, Food Pairing, And Tour Fees
• Excellent Private Lunch and End of Day Picnic
• Picture Worthy Moments!
The Wineries :

Malivoire Wine Company
Explore an exclusive 'insider' journey to Malivoire's unique Innovative and eco-centric approach to wine making. Learn about their signature gravity flow production and enjoy their best wines including their award wining Gamay!
Flat Rock Cellars
Our second stop is critic's choice Flat Rock Cellars "I'd select Flat Rock Cellars for superb Pinot Noir and Riesling as well as Chardonnay...Steven Spurrier, Decanter". Awarded 23 medals in 2017 and with over 80 acres of Chardonnay, Pinot Noir and Riesling, prepare for a place of extraordinary production and taste.
Lunch : Private Room At Flat Rock Cellars
Dinning in the private Glass Room of Flat Rock Cellars. Take in the spectacular 360 views of the vineyard. While you enjoy a 3 course gourmet lunch paired with Flat Rock's award winning wines.
Henry of Pelham
Our next stop is Henry of Pelham for a tour of Niagara's most premium vineyard and Canada's largest underground barrel cellar. Taste whites that are crisp but round and sturdy reds that emphasize juicy dark berry flavours. A celebration of Niagara's new world excellence with a nod to old world culture.
Tawse
We are ending the tour with an exclusive view of Tawse; Situated on the lower slopes of the Niagara Escarpment, Tawse is a family-owned organic and biodynamic winery, voted Canada's Winery of the Year in 2010, 2011, 2012 & 2016. Get ready to enjoy their outstanding 'Bordeaux' style reds in their private cellar.
The Wine Gardens at Tawse
End the Day in Tawse beautiful Wine Garden while enjoying a charcuterie spread and a glass of your favourite wine. You are truly living your best life.
See the full ITINERARY