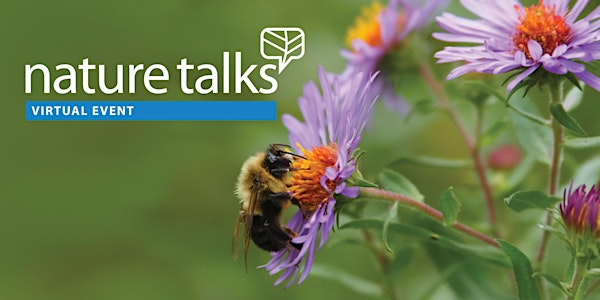 Wings and Blooms
How you can make a difference for birds and bees in your community.?
By Nature Conservancy of Canada
Date and time
Wed, Apr 5, 2023 2:30 PM - 3:30 PM PDT
About this event
How can I squirrel proof my bird feeder? Does that periwinkle need to go? And do I really need to let my lawn go wild in May?
Want to protect nature around you but don't know how?
Join us for a virtual chat about the ins and outs of spotting birds, protecting pollinators and growing nature-friendly gardens.
You'll learn fascinating facts about the birds, bugs and blooms around us. And you'll get practical tips for adding more biodiversity to your windowsill, balcony, backyard or ways you can get involved with your community.
Anyone looking for ways to make a difference is welcome, no matter where you live, the size of your growing space or your ability to tell a black-capped chickadee from a red-breasted nuthatch. Bring your questions!
Register to receive your link to the live event and to submit your questions in advance (live questions will also be accepted). Afterwards, we'll send you a link to the recording so you can catch anything you missed.
Mhairi Macfarlane
Director of Science and Stewardship, Nature Conservancy of Canada
Mhairi received her undergraduate degree in ecology from the University of Stirling, Scotland, and her Ph.D. in behavioural ecology from the University of Exeter in Cornwall, England. She has worked as a conservation biologist for the Nature Conservancy of Canada since March 2008, and is currently a director of science and stewardship for the Ontario Region. She has coordinated field-scale restoration of various habitats throughout Southwestern Ontario, from Niagara to Pelee Island.