The Silver Room | Eric Williams on the power of cultural spaces to transform disenfranchised urban communities
About this event
Eric Williams is the founder and creative director of The Silver Room, a retail space, community events hub, and art gallery. As a social entrepreneur, Williams has been successfully addressing the historic disenfranchisement in communities of color since 1997 by providing space, mentorship, and programming that responds to his core constituents' needs. The Silver Room's annual Sound System Block Party in Hyde Park, and Connect Art Festival in South Shore, have worked to successfully transform Chicago streets and empty lots into sites of celebration that strengthen communities of color and fuel economic growth. 
In 2018, Downtown Hyde Park dedicated its inaugural Economic Impact Award to the Sound System Block Party, and in 2019 the event brought over 100 musical artists, 100+ small business owners, and more 50,000 celebrants to the neighborhood, generating an estimated $2.3 million dollars in economic impact for the Southside of Chicago in one day.
In 2019, Eric Williams established The Silver Room Foundation. This foundation exists to further the reach, promotion, and education of artists and creative entrepreneurs, and to strengthen, leverage, and lend structure to the efforts of the social impact placemaking work catalyzed by Mr. Williams over the past 25 years. Silver Room Foundation mission is to create intentional art-centered experiences, spaces, events, and programming to increase the health, wellness, equity, and economic prosperity outcomes for communities of color on Chicago's south and west sides. Williams holds a degree in finance from the University of Illinois at Chicago and was a 2017-2018 Loeb Fellow at Harvard University's Graduate School of Design.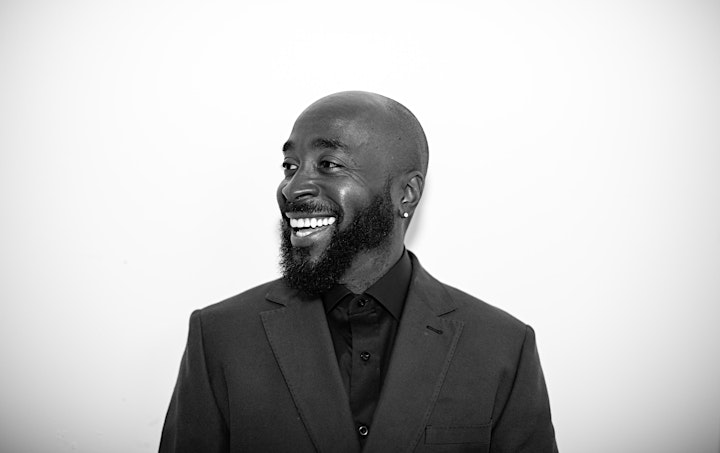 Organizer of Winter 2021 Lecture Series: Eric Williams