A participatory workshop on data visualization using open access software.
About this event
A virtual workshop with Ellen Graham and John Kim, part of Running with Concepts: The Mediatic Edition, a virtual conference and research fellowship, October 2020 – January 2021.
Drawing on their experience with DIY data collection and analysis, Ellen Graham and John Kim lead participants in a workshop on visualizing data. Participants will use published environmental data to build a collaborative map of seen and unseen emissions in Mississauga. In step with Kim's analyses of the politics and ethics of data visualization, this workshop will query: what can data visualization make apparent? What can it draw into collective attention and action? What dimensions of activism can citizen sensing and data visualization open up?
This workshop will be held using R Statistical Software and Rstudio software, both free and open source programs. Participants will be asked to install several software packages in advance. This workshop is suitable for beginner-level programmers, and no past programming experience is necessary.
ASL interpretation will be provided.
Registration closes Monday, January 18 at 5pm EST.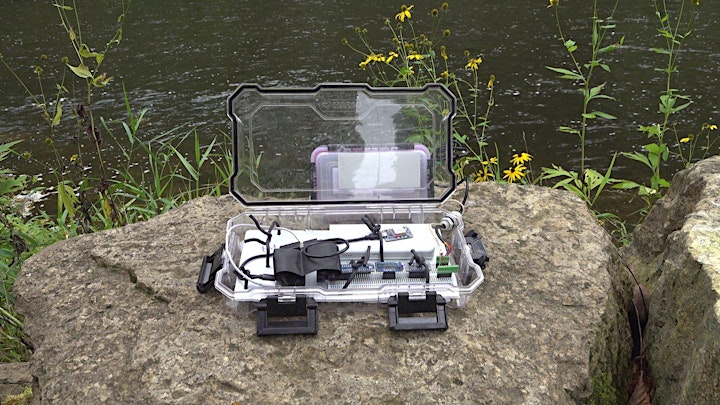 Presenter Biographies
Ellen Graham is an Applied Mathematics and Statistics major at Macalester College. She has a special interest in using data for the broader public good and making data science methods more broadly accessible. Her past work includes researching whether emergency medical services in Charlottesville, Virginia are equitably distributing resources during the COVID-19 pandemic. She also has a passion for teaching, and has been a teaching assistant for several data-focused courses, as well as running multiple small workshops and tutorials on preparing and visualizing data.
John Kim is a professor of Media and Cultural Studies at Macalester College in St. Paul, Minnesota. A theorist and practitioner of new media, he has published widely, including a book Rupture of the Virtual (2016), journal articles, and other print publications. John has also exhibited interactive art, sculpture, video games, and software in galleries and festivals around the world, including MassMOCA, Massachusetts; Dia Center for the Arts, New York City; the Walker Art Center, Minneapolis, Minnesota; and Northern Spark arts festival, St. Paul. With his art design group, Futures North, John has created work at the intersection of environmental representation and data spatialization. Futures North recently created a public art sculpture about the anthropogenic history of the Mississippi River. John was involved in the Mississippi. An Anthropocene River project (2018–2019) and was fortunate to have the opportunity to canoe from the headwaters to the Gulf of Mexico conducting research.