Event Information
Location
Downsview Hub
70 Canuck Ave
Toronto, Ontario M3K 2C5
Canada
Description
This full-day workshop investigates the qualities and factors of an effective change-maker. Exploring how to develop a robust strategic plan that promotes strong leadership and addresses issues specific to non-profits.
Participant will also discuss how those stepping into senior roles and board members can implement models and approaches to make a sustainable impact when investing in communities. Participants will walk away with practice resources including a framework designed to help guide them.
This workshop is delivered as part of WorkSmarts - a WorkInCulture series featuring learning opportunities that teach individuals working in arts, culture, libraries, and heritage, skills related to organizational capacity and management.
This worskhop is delivered in partnership with North York Arts.
EXPLORE:

The qualities and factors influencing an effective non-profit leader

How to develop a robust strategic plan; and holistically/effectively implement your strategic plan

Using strategic planning tools to address the unique challenges of the NFP world -Linking strategy to operational performance and results

Understanding how to use equitable leadership to support staff performance (ie/accommodation, mental health)
Facilitator:
Parul Pandya
Community Consultant, Community Impact Non-Profit Consulting
Side Note:
Refreshments and lunch will be provided

This venue is wheelchair accessible. The space is also located on the main floor of the building with a ramp at the entrance. Washrooms are on the main floor. Please note, doors are not automated, and assistance may be required.

Public transit: The Park is accessible by Downsview Park GO/TTC Station, Sheppard West, and Finch West Station, as well as many other bus routes in the area including the 41, 84, 101, 106, and 108B

Parking: Users visiting the Park (Circuit Path, Discovery Centre, Downsview Hub, Meadow, Play Zone, Orchard, etc.) may park at the lot located at 70 Canuck Ave, Toronto, ON, M3K 2C5. Find more parking information here
If you have any questions please contact Stephanie Draker at 416-340-0086 or stephanie@workinculture.ca.
---
This WorkSmarts workshop is possible through the generosity of our funders: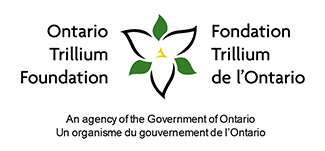 Date and time
Location
Downsview Hub
70 Canuck Ave
Toronto, Ontario M3K 2C5
Canada