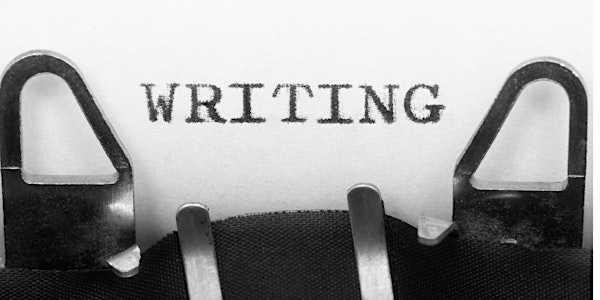 Writers' Studio
Join a creative writing seminar hosted by members of the Writers' Community of York Region.
About this event
This program is for adults. Priority will be given to confirmed RHPL members.
Program Topics and Dates:
Jan. 6, 7-8:30 p.m.: Have Fun Writing Poetry with Honey Novick
Enjoy a reading from award-winning poet, Honey Novick. Then, learn to create and explore new words and images in this interactive workshop on writing poetry.
Feb. 17, 7-8:30 p.m.: Video Game Writing with Kim Sparks
Discover the different types of things writers can contribute to a video game. Learn about writing and developing a story alongside game designers, from writing NPC dialogue to creating characters, developing a world, and more.
Mar. 3, 7-8:30 p.m.: Playing the Short Game: How to Market & Sell Short Fiction with Douglas Smith
What happens when you've finished writing a story? Learn how to sell your completed works to professional markets and how to begin a career as a short fiction writer.
*Interested participants are required to register only once for all dates; however, you are welcome to attend as many or few meets as you'd like.
This program will be hosted on Zoom.
About the WCYR: The Writers' Community of York Region (WCYR) provides encouragement, inspiration, and celebration in support of writers of all genres, at all stages of development. Their shared love of literature provides a platform for education, inspiration, and opportunity to network, connect, and celebrate. WCYR actively engages fellow writers by increasing public awareness and attendance at events, and active participation within an online forum. Writers at all stages are invited and welcome to join! Find out more at https://wcyork.ca
About the speakers:
Honey Novick is an award-winning singer, songwriter, voice teacher and poet, and the director of the Creative Vocalization Studio in Toronto. To learn more, visit: https://www.honeynovick.com/index.htm
Kim Sparks (WCYR) is an award-winning writer of television, film and video games. She currently teaches Media Writing and Screenwriting in the Television Broadcasting Program at Seneca College. To learn more, visit: http://www.kimsparks.com/
Douglas Smith (WCYR) is multi-award-winning Canadian author of speculative fiction, published in twenty-seven languages and thirty-five countries. He is a three-time winner of Canada's Aurora Award and has been a finalist for the Astounding Award for Best New Writer, the Canadian Broadcasting Corporation's Bookies Award, Canada's juried Sunburst Award, and France's juried Prix Masterton and Prix Bob Morane. To learn more, visit: http://smithwriter.com/
How to access the program:
In order to participate in this program, you'll need to log in to Zoom using a secure link and password. This information will be sent to the email address you've provided. If you have not received an email from the program lead by the day of the program, please contact the Library. askus@rhpl.ca Be sure to check your spam folder.
Please note that all participants must register for this program in advance. Do not share the program link or password among friends and family. You can, however, direct them to the registration page.
Using video:
The Library is committed to your safety in both physical and digital spaces. One way of ensuring this is by maintaining visibility. For this reason, we ask all customers participating in our interactive, virtual programs to have their videos on at the start of the program until the program lead has confirmed their registration. (If dialing in, we will be aware this is not possible but will confirm your registration through your name)
During this Program, you will be using a third-party platform, Zoom, for the purpose of communication. This service may collect some personally identifying information about you, such as name, username, email address, & password. This service will treat the information it collects about you pursuant to its own privacy policy, which can be found here: Zoom Privacy Policy
If you require technical support downloading or operating Zoom, please contact the Library at askus@rhpl.ca